Team Associated takes brushes out of RC18T2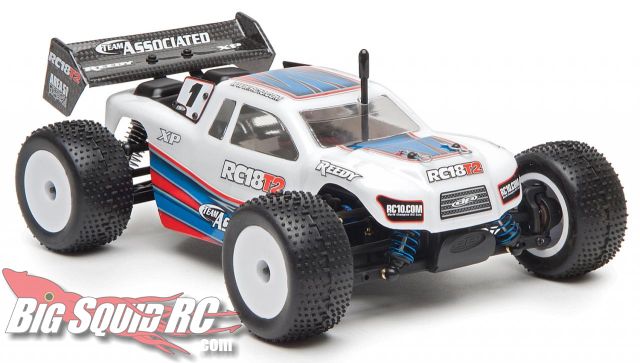 The A Team's got a thing for brushless, adding it to almost their entire line of RTR vehicles.  The RC18T2 is the next in line to receive the ridiculous power.  This new edition comes out of the box with a Reedy micro brushless ESC and 5000kv motor.  The ESC is LiPo ready, accepting 2 – 3S LiPos or 6 – 8 cell NiMHs.  It also comes with the XP3-SS 3 channel, 2.4 GHz radio system to keep this land missile under control.  Other than the change in power delivery, everything else is the same as the brushed version.
For more info, check out the Team Associated web site.