Team Chase Baja 5T Cage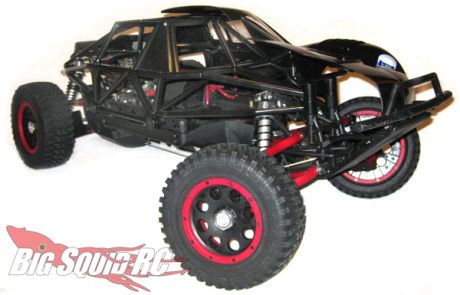 Ever needed a foot stool to stand on but the only thing you had lying around was a Baja 5T?   Well if you had the new Baja 5T Roll Cage from Team Chase your problem would be solved.  Apparently this lightweight, durable plastic roll cage is tough enough for a full grown man to stand on (there's pictures).   Even better you can install and remove it quickly and easily since it just mounts onto the 8 stock body mount positions.  The Team Chase 5T Cage is also compatible with most of the aftermarket exhausts that are out there and it's made out of high temp plastic so it won't melt because of those exhausts.
The Team Chase 5T cage is exclusively distributed by TGN Distributing.  It's available now and is listed at $189.99. Hit up the TGN web site for more info.
Team Chase 5T Cage Gallery