Team Check Point checks in!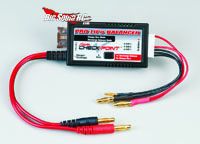 Information on two new items from Team Check Point has just come in. The Pro Car LiPo Balancer, balances individual cell voltages during charge/discharge and automatically checks for poor quality cells. It can be used alone or with a separate charger such as the TC-1030. It's designed to work with 2 to 3 cell packs assembled in series and wired for balancing. I'm not 100% sure how you know your pack is wired for balancing, I'll have to look into that.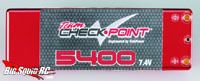 News also came in today about the 7.4v 5400 mAh LiPo Battery. Besides the long run time, it also comes in an impact-resistant case to protect against damage. With that ROAR rumor we posted earlier, my guess would be that these are ready for action.
For the full press releases, check out the NEW Product Forum or for more information, head over to the Team Check Point web page.