Team Durango DEX408 Announced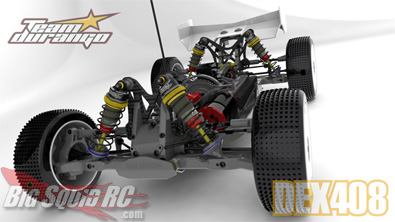 When you think of Team Durango, you think of high quality, amazing looking rc vehicles. Keeping up with their tradition, they have just released some rendered images of the newly announced DEX408. The Electric version of the DNX408. Highlights are adjustable height lipo battery holders, ultra low sleek body (I dig that roof scoop!), balanced chassis layout and carbon fiber shock towers.
Visit the Team Durango web site for more pics and info.
Team Durango DEX408 Gallery