Team GRID Shock Shaft Tool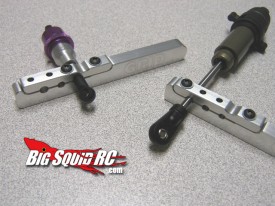 Team GRID has sent over some info about their new Shock Shaft Tool. Their new tool is designed to make our lives easier when installing shock rods and ball ends without trashing the actual shaft. The tool uses a clamping design with 3, 3.5 and 4mm holes to snugly fit just about any size shock shaft your vehicle may have.
Make the jump to the Grid RC website for more info.