Team Losi Racing Nitro TEN-SCT RTR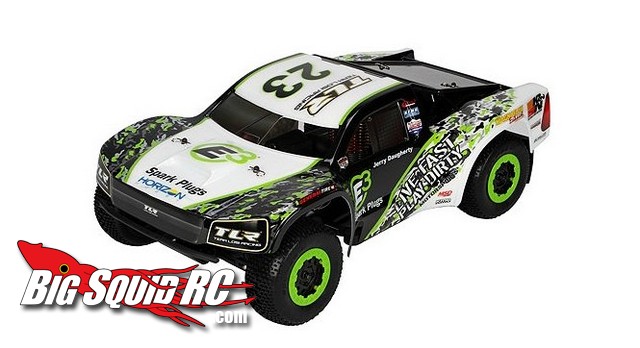 The guys over at Team Losi Racing have recently introduced their new Nitro TEN-SCT 4wd RTR. We have been big fans of Losi's electric version, the TEN-SCTE, since it was introduced over a year ago. The new nitro version features an on-board remote starting system, 3.4 nitro engine, waterproof electronics, and 2.4GHz Spektrum radio system. The trucks aren't available yet, but you can pre-order yours for around $530. Hit THIS link for more information.
Have you read our Losi SCTE review? Check it out HERE.