Team Novak gets sideways with the Slydr – RC Drifting ESC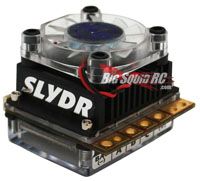 Looking to step up in the RC Drifting Scene?
Team Novak now has the Slydr Brushless Drift ESC! It's based on the GTB SEC with added brake programmability! I'm a fan of RC Drifting, and it's one of those areas of RC that I really hope breaks a little more mainstream.
If your drifting in the Chicago area, drop me a line.