Team Novak – NovaGear for iPhone, iPad, and iPod Touch!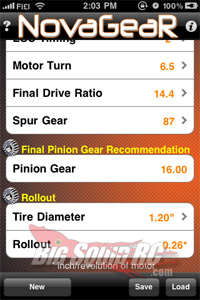 I'd like to take a moment and thank Team Novak for showing some guts and jumping into modern times!
Words can't explain how happy it makes me to see a company jump on board the technology train and start making applications for our modern tech devices! It seems like pulling teeth to even get companies to supply some sort of PC support for radios or ESC's! To make the jump to my phone?! Awesome! The software gives drivers access to 100's of vehicles to adjust ESC's, gear ratios, pinion recommendations, and all sorts of other stuff! We'll have some hands on information when the software is available!
For any more info and details, just hit the Team Novak website.