Team Orion Carbon Pro 2S 8000 90C Dual Wire Lipo Battery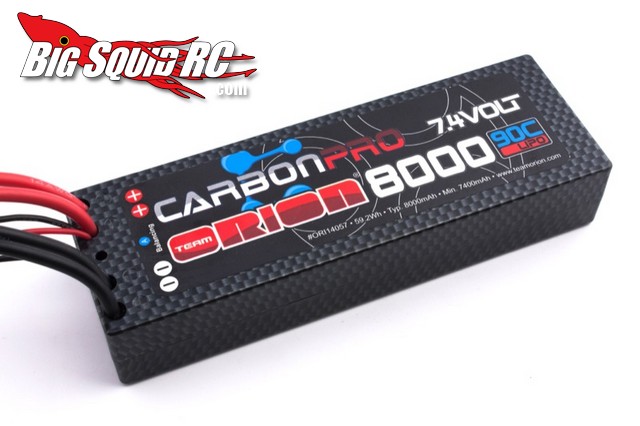 The guys over at Team Orion have a new Lipo that is quite interesting- you can get it with two pairs of 12 gauge wire that terminates in a Dean's, or you can get it with four 4mm bullet outputs. Orion states that this helps lower resistance, thus giving you more power. Another interesting feature of their latest pack is its capacity- 8000 mah from a standard ROAR form factor (138mm x 46mm x 24mm), to give you more run-time. Part numbers for the Orion Carbon Pro 2S 8000 mah 90C Lipo packs are #ORI14056 for bullets and #ORI14057 for Deans.
No word on a street price or release date yet, but you can hit up the official Orion Website for more information. For more Orion news on BigSquidRC, HERE is the link you want.