Team Orion Carbon Pro WTS Lipo Battery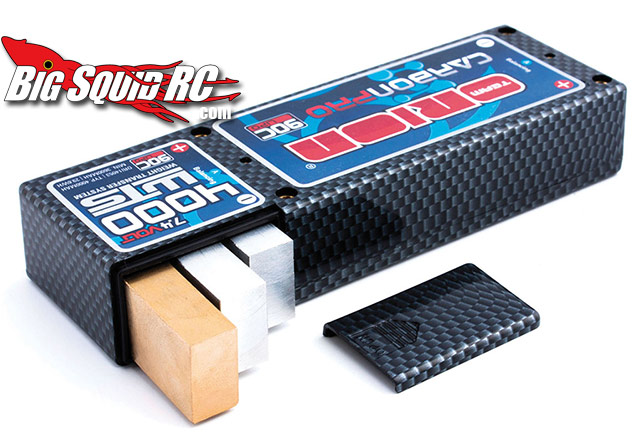 New from Team Orion is the Carbon Pro WTS (Weight Transfer System) Lipo Battery. The new battery has a 90C discharge rate, and comes in the new carbon fiber case with an adjustable weight system. You can adjust the weight of the pack from 204 g (without weights) to 411 g with all 3 brass weights installed. The 4000mah packs will really let you fine tune your rides.
Hit the Team Orion web site for details.