Thanks Team!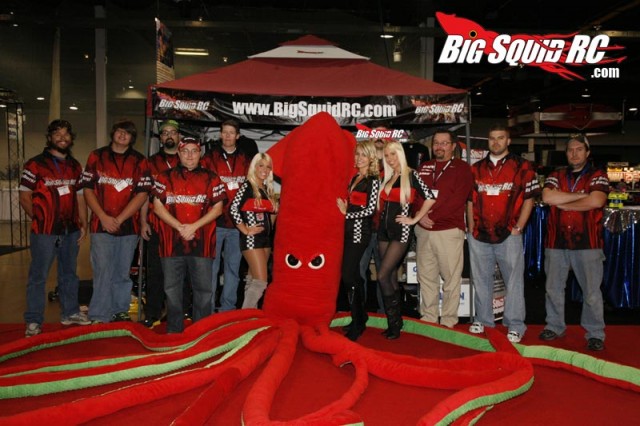 I just wanted to take a moment and thank the whole team for the amazing job they did last week at iHobby 2011 and for all their hard work leading up to the event. This year was our biggest iHobby showing ever! It was extremely ambitious and was no smooth journey getting there. From the two most talked about things at the show, our Track Drone and our premiere of the first 3D RC Bashing video, to the demos and insane live rc news posting! We gave away the most vehicles and products ever, posted the most news in a single day, and gave away the most stickers. None of this could of been done without the dedicated work of the entire crew!
Wrench (aka Bill) had been putting in some serious hours weeks before the show to get the Track Drone built, wired, running, as well as our two new demo ramps! Jeff and Evan had the networking and news responsibilities flying at top speeds. Tim had the demos running smooth as silk, while Cubby and Jim were working hard on maintaining demo vehicles and optimizing the drone for maximum quality. (We were driving that thing end to end down all the aisles!). And who would of thought I could talk Cubby into actually participating, and not just attending undercover! Craig's wall turn was way better then we expected, and it really took the demos to a whole new level! Adam the intern had one of the most talked about show vehicles with his four wheel steering, eight wheel drive rescue truck, and the lovely ladies of Big Squid, Aurora, Mandi and Adrianna had stickers and flyers in everyone's hands as well as catching their attention and bringing them into the booth. Even our newest writer, Robin, did a great job of holding down the fort with the other misc. press releases while we were at the show.
I can't thank you all enough! It was a great show because of all your hard work, and I can't wait to see the looks on your faces when we have the next meeting about the 'next' show!
Think you have what it takes to be a part of the Big Squid RC Crew? Click this link to get info on how you can be part it.