THE Cub Report- 03.14.2011- Version- Formula One Can't Get Here Fast Enough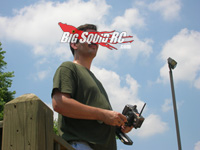 The season opener of F1 is just around the corner, the cars roll off for the first practice session in 10 days, 17 hours, 12 minutes and 8 seconds, but who's counting? LOL
Chad Reed pulled the holeshot Saturday night at the AMA Supercross in Indy, then later on the first lap Ryan Villopoto blew by him in a rhythm section like he was dragging a boat anchor. RV2 laid down 20 solid laps and took yet another win, putting him a full race ahead of the entire field in the overall points. Leading by a full race is great for RV2, but has got to have Bubba (and Reed, and Dungey) in full on panic mode.
The Monster/Pro-Circuit/Kawi/Traxxas Lites team had a rough time in Indy. Last weeks winner Blake Bagget got squirrelly while leading and dorked it over the finish line jump, while his teammate Deanooo Wilson has been suffering from a bad case of "WTF?" the last couple weeks. The Monster/PC team rarely struggles for long, they'll be putting Traxxas back on the top spot on the podium before you know it.
I hear our "Tuesday Review" is going to be some type of Horizon truck. Which truck is it, and how well did it handle Brian and Bills relentless bashing? Tune in Tuesday to find out.
What happens when you hand the controller of the new Venom Gambler Brushless short course truck to Adam "the lead fingered" Intern? Well… just stay tuned, we'll have the complete test up in a few weeks.
Can you believe it? Brian "Chuck Norris" Kinwald is back with Thunder Tiger/Associated after all these years, and I gotta say he looks damn good in AE blue. Brian is a living legend, here's to seeing BK at a bunch of events this year under the AE banner. And… he doesn't even have to win, it's great PR for AE just to have him under their tent again. Brian won enough for 10 pro careers back in the 90's, and while it would be nice to see him back on top again, AE are gonna get every pennies worth from the PR and R & D he'll be delivering to them.
How many times have I mentioned that a sanctioning body really only has two major responsibilities- 1. make rules and 2. to provide officials? Over the past 2 years I've probably mentioned that a dozen times. Well, it seems the head cheese at ROAR thinks that getting on internet forums and looking like a vitriolic idiot is also a priority (hey, that's my job!). I mean seriously, didn't ROAR get the memo about how internet forums work? I guess they didn't, so ROAR, here's two free lessons (next time I'm charging, so pay achtung!)-
Lesson one- nobody EVER wins an argument on an internet forum. You can be Steven Hawking, LosiDude420, or freak'n Thomas "Neo" Anderson, and you will never win a forum argument. If you are a sanctioning body, your time is better spent making rules and providing officials than doing something you can never win.
Lession two- while there can never be a winner, it is very quite possible that there can be a loser. How can that be? Well… if you take a person with a real name (the better known they are, the worse it is for them.. LOL), and put them against the anonymous hordes, the person with the real name will Always be the loser. They will always end up coming across as an @sshole during a forum argument. Hell, even the "real person" taking the time to respond to the anonymous hordes comes across as a loss, no matter how right or wrong they may actually be on the subject matter. To boil it down, it's better to stay off the forums entirely than come across negatively.
On to better news……
What's in the water over at Horizon/Losi? Must be something good, as their new Losi 1/10th XXX SCB short course/scale buggy is exactly what the market is looking for right now. The Losi XXX SCB isn't the first entry into that genre, as the Kyosho Ultima DB (desert buggy) has been out for quite some time, but it takes a name like Losi to cement in consumers minds that it's a class worth having.
Anywhos- what exactly is the XXX SCB? Scroll down a bit to see photos of it on our main page, but essentially it's a 10th scale 2wd electric buggy (off a XXX platform) that looks very scale. I suck at predictions, I was the guy that said the Slash would never sell, and that the HPI Mini-Trophy truck was the next big thing, but I really like the SCB (perhaps the kiss of death for it? LOL). I hate Horizon/Losi with a passion, but I REALLY want an XXX SCB. Around the office people are split, half REALLY like it, the other half think it's just a bit off the mark, leaving the door open to competitors who put out an even more scale appearing buggy. Does it have what it takes to do for the buggy class what the Traxxas Slash did for truck? Looks like we'll find out this summer, can't wait to drive/race/bash one!
Dear Associated, here's your official memo about the 10th scale desert/short course buggy class- you need one, and fast. Associated- you are late to the party again. (Where's the Associated that we all remember and love who were ahead of the curve, not two years behind it?)
I've run out of satire for this week. Thanks for reading, get out, support your hobby, and hit up your LHS, tracks and local bash spots!
YOUR Cub Reporter