THE Cub Report, 03.31.2014, Version- All the Awful Things That I've Made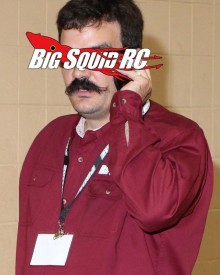 "Hey Cubby, who killed off scale short course buggies?" was the text message that woke me up wayyy too early last Tuesday morning. I guess one of my SoCal industry buddies thought that was a great question to get my day started, LOL. Don't worry, I returned the favor yesterday morning (Sunday) to him, I'm quite certain he loved my multiple text messages at 4:30 am his time. LOL
Why would he say such a thing about short course buggies? Are they really dead? Well… they aren't dead, that's for sure. For example, Pro-Line just released their scale buggy conversion for the PRO-2, and if Pro-Line is doing it, it is far from dead. Another example is 2 of our staffers drive their SCBs on a nearly daily basis (they much prefer how they drive compared to an SCT), and we see more of them out bashing than we see of their smaller UFO counterparts. However, SCBs, which are great for the long term health of the hobby (due to their scale appearance and larger size than UFO buggies), haven't been getting as much support from the industry as they should be. Losi killed off their SCB a long time ago and Axial disco'ed the EXO too. The Associated SC10B is alive, but it and the Pro-Line conversion are now the only options for a high performance "scale buggy".
Losi and AE could have intro'ed their new platforms (22 and B5 respectively) as short course buggies, but instead they went the traditional UFO route. If either of those platforms would have first debuted as scale buggies (and later made into UFOs & stadium trucks), it would have shown some real leadership, something that would have looked great for either/both companies, and have given a real boost to a genre that is nothing but good for the hobby.
I have no inside info on why AE & Losi did not intro their new platforms as scale buggies, but a possible reason may have been rc's sanction body not pushing them at all. Had "our" sanctioning body pushed short course buggies from their resurgence (or heck, just stuck to their guns on scale realism from the beginning of the class wayyy back in the day), perhaps we would already have an Associated SC10B5 and Losi 22-SCB on store shelves. Unfortunately our sanctioning body is all about the status quo, seemingly trying to keep everything the same as it was in '89, instead of progressing forward into modern times where scale appearance is not only nice to look at, but huge for sales among new hobbyists.
That's it for this week, support your local hobby shops and bash spots when ya can.
YOUR Cub Reporter