THE Cub Report, 03.07.09 Version- Where Have All the Merrymakers Gone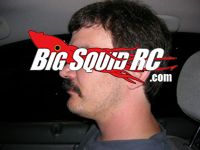 THE Cub Report, 03.07.09, Version- Where Have All the Merrymakers Gone?
I really outdid myself last week, breaking the single week hate mail record. Seems something struck a chord, and the poor editor in chief's email box got a hammering. Luckily, my pay is based partially on views, so while he was busy pouring through all the hate mail, I can expect this months check to be larger than ever, Ka-Ching!
Sadly, this week I'll be leaving rumors largely to the amateur keyboard pounders found on every message board.
So, what's the next big thing? Well, in the immediate future, it looks like the 16th scale Traxxas Slash and Revo. Their price points could to be a bit high, I mean, who wants to pay $200 for a Mini-Slash when they can buy the 10th scale version for the same price? But, knowing the Texas powerhouse like we do, here's to guessing their Mini's will be a huge success, and breathe much needed life into the slumping mini/micro market.
Then what's next? My bet is for the Slash clones to really dominate the market. The AE SC10 and mini SC18, then the upcoming Horizon/Losi offerings (not their "Desert Truck"), then perhaps offerings from HPI, Schumacher, ect. I can easily see "CORR" type trucks becoming the standard 5 years down the road, with current tech designs like the AE T4 and Horizon XXX-T being looked at like dinosaurs.
Then what's next? Going out on a limb here, but if the Slash CORR type truck has been so successful, then certainly a realistic off road buggy would be too. Remember the old AE ads with Jamm'n Jay standing in front of a very realistic looking RC10? Perhaps buggies like the AE B4 and Horizon XXX could revert to their roots- to return to looking like something you might actually see racing in Baja, Wisconsin, SoCal or in a dome.
What doesn't seem to be huge in the future is brushless 8th scale. A couple weeks ago at the huge Motorama indoor race, there was a huge turnout for 8th scale nitro, but the electric 8th scalers were turned away due to lack of turnout. With the big manufactures (and small ones) really making a push in this market, this very well might change, and indeed I hope it does, as it truly showcases how far electric technology has come.
Till next week, support your local hobby shops and tracks.
Your Cub Reporter