THE Cub Report- 04.18.2011- Version- Vettel Finally Gets Beat!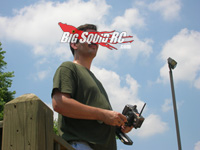 Red Bull Racings Seb Vettel has simply pwn'd the entire F1 field this season, well at least until last weekend! Thankfully Lewis "Moons Over My" Hamilton stepped it up to take the win Sunday in China. Unfortunately for me I'm a big Michael Schumacher fan, and once again it was another weekend without Schu on the podium. Here's to hoping Schu and his Mercedes put it on the box, and soon!
The Supercross series went through Seattle Washington over the weekend, a stop where most sx fans thought Washington State native Ryan Villopodium was a shoe-in for the win. Well… a very soft and rutted Seattle track made even the worlds best riders look like they were human, everyone except James Stewart who won handily. Villopodium didn't make the podium, which featured Bubba on top, K-Dub on the second step, and "The Rage'n Australian" Chad Reed finished third. So… with only two rounds left in the series- Villopotto still leads the series, Speedy Reedy is only 6 points down in second, Dungey sits third 7 points down, and Stewart is putting on one hell of a charge for fourth 9 points down. Without doubt the 2011 Supercross series will go down in history as one of the closest and most exciting in history. Never before has the SX series went into the final round with 4 guys right in the hunt. If you live anywhere near Salt Lake City or Las Vegas get your tickets now before they are sold out.
While on the topic of Supercross…. we got word last week that a company out west is look'n to shake up the rc racing scene by attempting to go burly with an annual rc supercross. It sounds like it's still in the planning stages, but if it does come to fruition you'll see major "outside the industry" sponsorship of the event, a huge venue, rc racing up on the JumboTron, and a true Supercross style race format. And just where is this event look'n to be held? Right around the good ole' 909. More info to come on this one….
Our "Tuesday Test" should be pretty freak'n epic this week. We tested the Futaba 4PL transmitter, and well…. we truly test it, including testing its durability (BigSquid style!!). There is a big difference between BigSquidRC and the mags, we really put gear through the ringer (even transmitters!) so you don't have to. You are not going to want to miss this- check the front page on Tuesday morning! 🙂
So how about some inside scoop-age from around the BSRC office? One of the biggest issues of debate around our office is the look of our front page. We are a web company, so that might sound like a no brainer, but…. some of the crew want to see a minimal amount of advertising on the site (sold at a higher rate), while others are fine with a dozen ads littering the front page (sold at a lower rate). I'm from the school of "less is more", and while I dig sites like RedRC, the amount of ads they sport freak'n irritates the hell out of me. And from my industry perspective, if I'm an advertiser on BigSquid (or RedRC, or RcTech etc) I'd much rather have my logo seen on each page view- not have my ad pop up once every 80 views, or stuck so far at the bottom of the page it only gets seen by bots. So the debate rages on around the office, but I'm hoping we cut the number of ads back- sponsors will get better exposure, and it's a lot less irritating for those that view our site. Do you have an opinion on this one? If so, shoot us an email, don't be shy! Brian at BigSquidRC dot com or Cubby at BigSquidRC dot com, let'r rip!
Another "issue" floating around the office- what to do about RCX Chicago in August. Rc Car Action Magazine are the people behind the show and they are direct "competition" to us, so maybe we shouldn't support the show. But… we are based out of Chicago, and it should be a good chance to get our name out there even more. Not to mention how can we resist any chance we get to hang out with other core rc'ers? Looks like it's still up in the air if we'll be "all in" for RCCA's RCX Chicago or not.
The "hot mag rumor" of the week- that overseas rc retailer HobbyKing has bought up a lot of ad space in upcoming issues, like 20+ pages worth per issue. If that is true I can't think of a faster way to alienate long time advertisers, but then the mags gotta due what they gotta do to keep the lights on. And while I know there aren't that many people that still read (or can even find) rc mags, wouldn't you rather see 20 more pages of content instead of HobbyKing ads?
In "real" rc news- I gotta say Horizon/Losi's announcement that AKA will be the tire supplier for their short course team is pretty interesting. Tires are a lucrative market as they can haul in a lot of cash for a manufacture, so it's quite interesting to see a company that was/is one of the best tire makers in the history of our hobby hand the ball off to AKA. Not to mention short course is the hottest class in the country right now, so there is a lot of money to be made selling SC tires. Interesting to see Horizon/Losi choosing to leave money on the table in the form of the SC tire market.
That's it for this week ya bunch of double helix rc addicts. Support your LHS, local tracks and bash spots!
YOUR Cub Reporter