THE Cub Report 04.19.09, Version Viva Vettel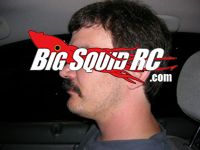 And who said the Red Bull Formula 1 team wasn't going to win a race this year? The young and determined German, Sebastian Vettel, ran flawless in qualifying for pole, then a flawless race today to pwn the worlds best at the Chinese grand prix. Red Bull team mate, and Aussie's favorite son, Mark Webber came in second for a 1-2 sweep. Congrats to all, it's been a long time coming. The most impressive thing of the grand prix weekend? Brawn GP's Jenson Button giving full props to the Red Bull team on their 1-2 sweep. Now that's sportsmanship. Great racing!
Monster Energy/Kawasaki's Ryan "Look Ma, I'm on the Podium" Villopoto took his very first premier supercross class win Saturday night in Seattle. The James "Bubba" Stewart vs Chad Reed war never materialized, with Bubba getting a bad start, and Reed crashing in the first corner and never getting up to full speed due to illness. Two races left in the supercross season, 3 points separate Stewart and Reed. Great racing!
Does anyone else miss the Epic "Warp Core Breach" from Quarks Bar at the Hilton in Vegas? I do, damn shame they closed it down. Bastards. (nothing to do with racing or rc's, I just truly miss those things)
Oh and, so what's been going on this week in rc? Actually, it's been a busy week, with the rc expo shootout going on out west. The final numbers aren't in yet, but it looks like Kyosho's/Tamiya's/HPI's Long Beach GP expo won in attendance, while the RCCA backed RCX show won in media coverage.
So what were the new items shown this weekend? Coolest thing was the HPI Formula Ten. Ok, if you aren't a 1:1 open wheel race fan, you might not even give this car a second glance, but for us Formula 1 fanatics, the HPI Formula Ten is uber trick, and an absolute MUST have.
Castle Creations had a busy booth at RCX, showing their new pinions, "closer to release" 8th scale conversion kits, and a new "Pro" BEC. Castle has elected to run two seperate batteries, one on each side of the chassis on their conversion kits "Caster style", along with snake shaped battery bars. Question is, can they get them to market fast enough to cash in? Looks like they are nearly ready to ship, so perhaps so.
Horizon showed their new 8ight 2.0 RTR buggies and truggies at RCX. 2009 has been a banner year for ugly bodies, but the 2.0 truggy is wayyyyy ahead of the field. It's not high tech looking, it's not new age, it's simply WTF. That look of a truck is perhaps the biggest reason why Slash's and SC10's are selling like hotcakes as people are tired of alien looking trucks, instead they Want realism. Sure, I bet the 2.0 truggy can slay even the most blown out track, but it looks like it was beamed down to Earth from a Borg Cube. Just say'n….
Axial, the crawling gurus showed their new RTC crawler. I don't know anything about crawlers, so maybe our editor Brian will bust out a review on one. All I do know is that RTC means "ready to crawl", which if I was ever so inclined to get into that niche would be my path of least resistance. The RTC looks trick, and is ready to kick bootie right out of the box, I'll take one.
That's it for this week peeps. Support your local hobby shops and they'll stock more of the gear you want. Support your local tracks and you'll always have a place to race. And finally, get those rc stickers on your 1:1 rides, and well, you'll do a tiny part in promoting the sport you love.
Your Cub Reporter