THE Cub Report- 05.02.2011- Version- Games That People Play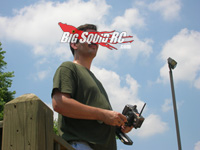 Thank goodness AMA/Monster Energy Supercross was back in action over the weekend. I attempted to watch some NASCAR on Thursday night, but that was Not hit'n the spot. Cue Supercross on CBS Sunday with big jumps, mud, and some bump-and-grind racing action.
James "Bubba" Stewart threw away his shot at winning the 2011 Supercross title Saturday night in Utah after a low-side spill and an endo (resulting in a 10th place finish). RV2 took the win in the premier Supercross class, nearly locking up the title with just one race left to go. Chad Reed put in a solid ride for second, but unfortunately for Speedy Reedy a solid ride wasn't good enough, he really needed a win to close up the points to Villopoto. Fly'n Ryan Dungey also put in a solid ride, but just like CR22 he needed a win to get close enough in points to make next weeks final in Vegas interesting.
The real fireworks over the weekend at the Salt Lake Supercross came in the Lites class, with Monster Energy/Pro-Circuit/Kawasaki/Traxxas rider Josh Hansen throwing away his title chances after a failed T-bone on Geico/Hondas Eli Tomac. Tomac went on to win, while Hansen worked his way up from dead last to 13th.
The final Supercross of the 2011 season will be held this Saturday in Las Vegas Nevada. The East Coast Lites class is pretty much locked up by Geico/Hondas Justin Barcia, but the West Coast Lites class should be a good race with Broc Tickle leading Eli Tomac by a scant 2 points. The elite Supercross class might also be a good show with Kawasaki's Ryan Villopoto leading Two-Two Motorsports Chad Reed by 9, and Makita/Suzuki's Dungey by 12. Coverage is LIVE on Speed tv this Saturday night!
Immediately after the Utah Supercross aired, CBS had coverage of the Lucas Oil short course race from Arizona. It's been a while since I've seen one of the Lucas Oil events but the racing was Awesome! The Pro 2 class was especially good with Brian Deegan, Jeremy McGrath and Rob Naughton racing hard but clean for the top spot on the podium. Naughton ended up with the win, with MC second and Deegan third after making a couple of minor mistakes. Attendance looked good on the tube, the crowd looked super stoked, and it was cool seeing the Associated rc banners around the track. Traxxas even got a little love on one of the in-truck cams. The next Lucas event is May 21-22 at Glen Helen in San Bernardino California (also home to Americas single FIM world motocross championship round on May 15th). If you are in SoCal, Glen Helen is the place to hang in May.
Oh geezzus, almost forgot this is an rc column….
In rc news… Not many cars/trucks hit our doors here at BigSquid that really make a commotion, but when our test Thunder Tiger MT4-G3 (brushless 4wd monster truck) arrived everybody around the office got to talking. The TT MT4-G3 (ok, the name sucks) looks to be a real contender for monster truck bash supremacy, and that's a big deal. Why is it a "big deal"? Because there are a lot of units sold in that product category. Just look at the Traxxas Revo and HPI Savage series trucks, there have been a zillion of those sold, and both reign supreme at the majority of bash spots. Brian and Wrench got some trigger time in with the TT over the weekend and so far it's an animal! Is it better than a brushless E-Revo or Savage Flux? Guess we'll all have to tune into the full review to find out. Look for it in a couple weeks on the main page.
Word on the street is Craig "The Uber Ramp Guy" and the BigSquid crew are putting on another big jump contest dubbed the "Mega-Slaughter-Huck-A-Buck Jumpfest". This is an event held here in Champaign Illinois that is a long jump contest featuring one of Craigs huge ramps. It sounds like there are two classes this year- Open and 2wd. Shoot me an email if you want more info- Cubby at BigSquidRC dot com.
Sounds like the RCX Chicago show is having a little trouble gaining momentum. While I'm not privy to all the manufactures that may be signed up, to the best of my knowledge it's under ten. That makes for a couple of hard sells- 1. getting more manufactures to show up, and 2. to get consumers to actually pay to get into the show. Will we see the RCX Chicago show get cancelled? So far no, but there has got to be a drop-dead date rapidly approaching.
Speaking of trade shows… the 2011 iHobby show is rumored to be the last in Chicago. Word is the Rosemont Convention Center just keeps raising their rates, raising them high enough to where it is no longer feasible to hold the annual hobby show there. I hear to save some bucks the iHobby people aren't even going to put carpet down in the isles this year. So…. if iHobby does happen to move, where might it go? I'm vote'n for Indy- still a close drive for Hobbico and Horizon, a huge motor-sports town, nice central location off of I-70, and the rc fans in Indy are rabid.
The BigSquidRC crew is really stoked about doing a 4wd short course shootout, but we haven't started because we've been waiting on the Thunder Tiger/Associated SC10 4×4 to be released. I mean, you'd think they'd be a major player and should be included right? Well sounds like the SC10 4×4 is still a few weeks out, and Brian reports that AE isn't too stoked about us testing it, so at this point I highly doubt you'll be seeing it in the shootout. Which would be a shame of course, but is a sign of the times.
The rumor mill around the office says our Tuesday review is another Traxxas truck, this time the Stampede 4×4. The 2wd Pede is one of the most popular bashers in history, does the 4×4 uphold the tradition? How high did Brian, Wrench and the rest of the crew huck it? Does it break? Tune in this Tuesday to find out…
BigSquid's annual Bash-A-Palooza event didn't go down at all in 2010, so what about 2011? Sounds like it might happen this year at RCX Chicago, or perhaps at another uber indoor venue in the Chicago metro. If you are a core basher and want to see Bash-A-Palooza go big this year, shoot Brian an email at Brian at BigSquidRC dot com.
One last shameless plug… I know you are on facebook, if you get a chance give BigSquidRC a "Like"! I'm not an uber social networking person myself, but it's nice getting BigSquid updates on my smartphone via a Facebook app.
Holy smokes you've come to the end of yet another way-super-dope edition of THE Cub Report. Have a blast in our hobby this week, and hit up your LHS, local tracks and bash spots if ya can!
YOUR Cub Reporter