THE Cub Report- 05.23.2011, Version- Vettel Can't Be Stopped!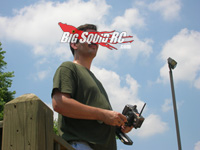 Formula 1 was in Spain over the weekend and the competition still couldn't stop of the Red Bull of Sebastian Vettel. Ferrari pilot Fernando Alonso pulled the holeshot off the grid and was looking good early in the race, but the superior pace of the Red Bull could not be denied. The next F1 race is this weekend in Monaco, lets hope !
The Lucas Oil AMA Motocross series kicked off last weekend with Monster/PC/Kawi/Traxxas rider Blake Baggett taking the win in the Lites class, while Speedy Reedy piloted his Two-Two/Shift/Bel-Ray/Honda to the win in the uber class. Ryan Villopoto is the heavy favorite to win the championship in the 450 class but he was a tick off the pace last weekend due to illness. Last years champ Ryan Dungey won the first moto but couldn't beat CR22 in the second moto to land the overall on the day. Next Saturday the National tour lands in Wortham Texas, be there or be square.
All the motocross factory teams still rave about their one day pro format they switched to a few years ago. The factory rigs roll in on Friday. The factory riders fly in typically on Friday (but sometimes Saturday morning). The factory shoes then race Saturday and fly out either Saturday night or Sunday morning. This is suchhh a far cry from us in the rc world where it's not uncommon for the factory guys to be at the track for nearly a full week- practicing, qualifying, then finally racing. Unlike most pro full scale racers, our rc factory shoes don't have the luxury of time for sleep or sightseeing, they are busy working all day at the track then wrenching all night back at the hotel room. It's not rare that a factory rc guy logs 100 hours during a big race week.
But… is there really a need for all the hours? When a racer (factory or privateer) is at a big event, is there really a need for 2+ days of practice, 2+ more days of qualifying and 1-2 days of mains? Do all those days at the track result in better racing? Do they result in more accurately determining the fastest driver on that day at that track? Do they result in more "fun" for anyone involved? IMO hell no, those long rc race weeks are only good for one thing- skyrocketing the cost of racing. Ask anyone in the industry if the price of racing is too high and they all say "yes", yet they all seem fine with races that take a week to put on.
Wanna cut the cost of racing? Knock the big events down to two days. Yes, I said TWO days. And by two days I mean- don't even show up a day early because nobody is allowed at the track except the track workers. Practice and qualify on Saturday, race on Sunday, then hit the road for home, seriously it can be done. Those that don't believe a big rc race can be held in just two days have been brainwashed by the mighty rc machine (or are woefully resistant to change). Racers outside the rc would would scoff (actually they would laugh their asses off) at being at the track for a full week, yet rc'ers think it's a necessity. I'd argue that taking a week to hold an rc race is nothing more than a bunch of wasted time and resources.
It seems rc racers and track owners think that big races "have" to be a week long just to "prove" how serious rc racing is. To this I say that a motocross national is infinitely more serious, yet they only a one day event. How "serious" a race is taken certainly isn't determined by how many days you drag it out, an rc race can be deadly serious and just be 2 days in length. Just say'n…
On a different note…
I hear Jeff has a way-super-dope Thunder Tiger review ready for Tuesday. I won't let the genie out of the bottle and say what vehicle he reviewed, but I will say that Jeff has mentioned it's nearly unbreakable. Who would have thought that Thunder Tiger is building a new rep for mega durable vehicles? Who would have thought Thunder Tiger is putting their name back on the map again? Well it certainly looks that way…
Look for news on BigSquids next bash to be posted this week. Sounds like it'll be held at a park in the Chi-Town metro and is simply about bashing and having a great time.
That's it for this week gang, support your local hobby shops, tracks and bash spots!
YOUR Cub Reporter