THE Cub Report, 05.28.2012, Version- Another Week In My Schadenfreude Life…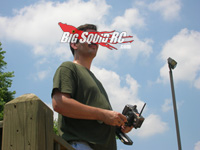 If you are a James "Bubba" Stewart fan (like Brian is), you'll be stoked to know that Bubba is 4 for 4 racing the outdoor nationals on his new Suzuki 450 this summer. Bubba was looking all washed up after a dismal supercross season, but after the switch over to the yellow thumper he is an example of classic domination outdoors. Dungey has been riding well on his big KTM, but not well enough to beat Bubba.
Red Bull's Mark Webber won the Monacco Grand Prix over the weekend, but the big news for me was Michael Schumacher crushing it in qualifying (unfortunately he was docked 5 spots on the grid due to an infraction at the previous race). Before the race I had high hopes of Schu winning his first GP in years, but those hopes were dashed early when Michael and Lotus driver Romain Grosjean got together off the start. There are plenty of races left this season for Michael to put it back on the podium, and much like Bubba Stewart, a little boost in confidence goes a long ways to on track performance, and it looks like Schu is starting to get some of his old swagger back.
The Ohio powerhouse named Parma released info on a new body last week for your SCT called the Speedflo. The Speedflo is vented in much the same way as a Pro-line Flo-Tek, it allows air from under the body to easily escape helping to prevent your truck from becoming a kite. Opinion on the looks of the new Speedflo was mixed around the office, but I am super stoked to see Parma putting out some new lexan.
Axial posted new uber hop-ups for this EXO Terra Buggy last week. The stock EXO holds up well, but half the fun of owning a new vehicle is personalizing and bling'n it out a bit. Look for a review in the very near future on their new parts.
Yes, you've already heard plenty about BigSquid's way-super-uber June 9th Bash in Chicago, but here's some more- we'll be doing a shootout of sorts during the event. Several of the BSRC staffers will be participating in our "Sub-$200 High Speed Shootout", this is where each entire car must cost less than $200 (all inclusive) and we run'em high speed to see who can bust out the highest top speed. How fast can we go for less than $200? Show up to our Summer Kick Off Bash and find out. Complete info can be found HERE.
Our deepest condolences go out to Adam "The RC Intern" after he lost a close family member to cancer last week. Hang in there Adam, you and your family are in our thoughts and prayers.
With that I'll close this weeks Cub Reporter, I hope you are all out enjoying your Memorial Day Weekend, remembering those that gave the ultimate sacrifice for our country while enjoying some good food off your bbq and perfectly chilled beverages of your choice. Till next week support your local hobby shops, tracks and bash spots!
YOUR Cub Reporter