THE Cub Report 05.03.09, Version This Is Racing Not LARPing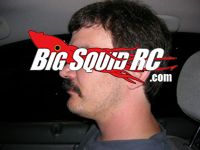 First off, a quick word of thanks to all the Cub Report readers. The head cheese here is telling me clicks are way up the last couple months and hate mail is breaking all records. So thanks for reading, regardless if you love or hate, are a local basher, or someone that's worked in the industry for three decades. The goal here is to entertain, amuse, and perhaps see some growth in our sport. If I've ruffled your companies feathers, just appreciate the publicity, and bask in the glory of knowing that you are doing something to be the news of the day. Also remember the old adage "any publicity is good publicity". Carry on….
Remember the good ole' days when your only choice in tires was Pro-Line or Losi? My how times have changed. Today we have Pro-Line, Losi, JConcepts, Panther, AKA, and many more. Will they all survive? Well, the rc industry has had too many magazines for years, yet they've all managed to stay afloat. The tire industry is particularly lucrative, with decent profit margins from manufacture all the way down to local dealer and a constant "need" for product due to wear, so no wonder everyone wants a piece of that pie.
Is it just me or is local club racing picking up this season? My local tracks all seem to be doing better than last year. After making a few phones calls to other racers across our great country, the people I spoke with also indicate the same trend. Some industry insiders have been all doom and gloom during this recession while others predicted a trend away from racers spending major cash by hitting a half dozen "big" races, and spending a lot more time at their local tracks. Racing at the local level is the life blood of our sport, nice to see racers supporting their local tracks again.
A couple notes to you industry guys out there. Brian always appreciates your press releases, so if you've got new products to promote, be sure he's on your mailing list. Hit him up at brian)at thingy)bigsquidrc.com . We also accept tidbits for The Cub Report (anonymous or otherwise) through Brian's email. So if you are a member of the industry with good inside info, or just want to give The Cub Report some fuel to go off with, shoot us an email.
Thanks for reading, support your local hobby shops, local tracks, and do what you can to promote your sport!
Your Cub Reporter