THE Cub Report, 06.23.2014, Version- Tractiongate '14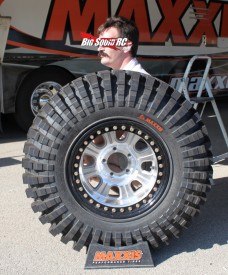 Last week our wonderful sanctioning body put out a press release (of sorts) concerning traction control at their races. Here is their PR where they state anyone caught using it gets a 5 year insta-ban…
"The ROAR Executive Committee has decided on a 5 year Suspension from ROAR events for any infractions of rule 5.2.3 The use of traction control sensing devices, active suspension devices, and steering control devices aided by gyroscopes or accelerometers (G-force sensors) of any kind is strictly prohibited. Sensors may be used for the purpose of passive data recording but not for adjusting the performance of the vehicle while in motion."
As most of you know, I am very "pro stability control". I dig new technology, and I like how it can (in certain circumstances/conditions) make rc cars easier to control. So ya, you can guess my reaction to the ROAR press release.
Here are some reasons why the ban on stability control is a bad thing, and/or doesn't make any sense…
1. Been to a "big" race lately? I have, and traction control/stability control won't make much difference at those types of events. Why? Because they are all about like driving on fly paper. I guess some people don't realize you have to be sliding around for traction control to actually kick in. These sugar coated/traction additive soaked tracks offer so much traction drivers spend all weekend fighting traction roll, not spinning out. Makes me wonder if any of the people making the "rules" have gotten out much lately.
2. There is no better traction control than the highly skilled trigger finger of a factory driver. Then you put those guys on a fly paper track, and well, seriously, they have no need, nor would get any benefit from, stability control.
3. Most local tracks go by "ROAR rules". This means they will automatically adopt "no traction control" for their weekly racing. Have you been to many local races lately? Yes, of course I have, and those are the guys that can benefit from the new technology. Head over to YouTube and check out some local race videos. What you'll find is one or two guys how can actually drive their cars hard and control them, and a whole lot of guys slipping and sliding and crashing their way around the track. How much fun is it to crash all the time and get lapped 5 times in a 6 minute race? Can't be much…
4. The most elite racing on the planet, F1, has allowed traction control multiple times in the past. They were smart enough (and open minded enough) to try it. It's truly sad that our tiny toy car sanctioning is so closed minded.
5. A few weeks ago I had a face to face convo with a multi-time IFMAR World Champion about stability control. He was/is as elite of an rc racer as anyone walking this planet. What were his thoughts on stability control? He stated that he wanted to see everyone have the best experience possible in rc, and for the vast majority of drivers that would mean using stability control. While neither of us wanted to see it used at IFMAR WC and ROAR National events, we both agreed that allowing it at the local level, if even just in the "novice" classes, is a great thing for the overall health of our hobby.
To boil it down, it seems like some of the people who are supposed to be "leading" our hobby continue to do everything in their power to keep it in the exact same place that it was in 1985…….
That's it for this week ya bunch of lunatics, support your local hobby shops, bash spots, and tracks that allow stability control when ya can…
YOUR Cub Reporter