THE Cub Report, 06.25.2012, Version- The Bells Once Again Ring In Maranello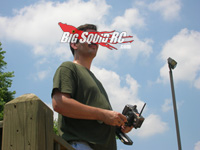 Days like today are why I believe in miracles. You see Spanish driver Fernando Alonso didn't have a shot at winning the Formula 1 Grand Prix in Valencia Spain today. Alonso and his Ferrari had a lackluster performance in qualifying on Saturday, putting them 11th place on the starting grid. Certainly Alonso and his Ferrari would work their way into the points (F1 awards points to the top 10), but it was simply impossible for him to stand on the top step of the podium today. The the field in front of him was simply too strong, pole-sitter Sebastian Vettel was too dominant, and there are still questions as to the Ferrari's true pace. No question about it, Alonso was staring straight at climbing Mount Everest as he sat on the grid. But then the miracle occurred, every brave move Alonso made worked flawlessly and all the chips fell his way. A safety car came out to bunch up the field, then Vettels Red Bull went belly up, then perhaps the only man left standing that could deny Alonso the win, Romain Grosjean, pulled to the side of the track when his Lotus gave up the ghost. After the checkered flag even Alonzo couldn't believe his win in front of his fellow countrymen, you could see him crying after pulling off the side of the track, and even when up on the podium. An epic drive, by an epic man, in an epic machine, simply incredible. One of those wins people will be talking about for decades to come.
Oh and… Michael Schumacher made it back to the podium for the first time since his return to Formula 1! I think you could tell by the glimmer in Schu's eyes that the older you get, the sweeter those podiums are. Podiums once came to him in buckets, now I'm guessing he will savor each time it sprinkles. Schu put on his own epic drive, coming from out of the points to the podium in the closing laps. It's been a long time coming for Schu and his fans, I think that makes it that much sweeter for all involved.
While Alonzo, Schu, and the Iceman were putting on a miracle show in Spain, America's best rc'ers were going at in in Pennsylvania. I've gone on and on about how screwed up rc racing is, but no matter how messed up the system is, our 2012 national buggy and truggy champs were determined today.
Let's take a look at how the ROAR buggy and truggy champs were determined. Thursday was "practice" day, but it wasn't really "practice", as your fastest 3 consecutive laps in "practice" determined what qual you would be assigned the following day. If you didn't bust out 3 fast laps in "practice" you'd be stuck in a qual with all the spodes, hurting your chances for a fast time in your first qual. The next two days included 4 round of qualifying to determine a "TQ" of sorts, and to determine the order in the euro ladder style of qualifying races that would finally determine who would make it into the "grand" final. The final day finally got down to some "racing", with the TQ's having to earn their way into the "grand" final via qualifying through one of the tree/ladder mains. Yes, you could have qualified for two entire days and earned TQ, yet not made it to the "grand" final.
That's a whole lot of qualifying don't ya think? And a whole lot of qualifying for the TQ's not even to earn their way into the "grand" final. Which begs me to ask, what is the big boner ROAR (and IFMAR, and the Euro's) have with all this freak'n qualifying? It also begs me to ask, why do the racers even put up with it? That's an assinine amount of qualifying, period, I don't care how you look at it. In larger, more professional forms of racing, the actual racers simply wouldn't put up with 3 and a half days of non-sense before finally being able to "race". At what point does someone finally raise their hand and say "Geezus, can we get down to some F'n racing?". Just freak'n say'n…. (yet again, for the millionth time)
Have I mentioned how both an 8th scale buggy and 8th scale truggy look more like something driven on the planet Mars than something driven on planet Earth? ugghhhh….
And have I mentioned a national championship should really be determined by a series, not by just one weekends worth of racing? uggghhh….
Yes I do believe in miracles, I honestly do believe that someday, somebody, is gonna have the balls to fix the issues we have in rc racing. To fix the issues so that rc racing can take the next step towards being more professional and being more respected. There are so many people (and companies) that pour there hearts and souls into rc racing (and empty their bank accounts into it) that it is unacceptable that most normal/average hobbyists could care less who wins a big race because even they don't respect what rc racing has become, let alone all the people outside the hobby that think rc racing is nothing but a silly joke. Rc racing isn't a silly joke, people devote far too much of their lives to it to be a joke, how fast the elite racers go takes such a vast amount of time and skill, yet because of a few issues with how the racing is done the vast majority of people out there have no respect for the racing or the racers. But while that fact may be sad, it is something that can be fixed.
Anywhos… the young new school guys put the pwn'n on the old school guys at the ROAR nats this year. HPI/Hot Bodies/Pro-Line driver Ty Tessman took the win in both buggy and truggy, with another young gun, Dakotah Phend putting his Pro-Line shod Losi's into second place in both classes. I think TT putting his Hot Bodies on top once again shows you don't have to use the most expensive car to win, and Pro-Line going 1-2 in both buggy and truggy shows that arguably the most important piece of equipment for winning any race is tires.
Btw… Pro-Line Blockades won both buggy and truggy, and I hear we'll be posting a Blockade SC tire review this week. Obviously they jam when used at the most elite levels of racing, but how do they stack up for us average Joe Blows when we hit bash day at the local track? Keep your eyes peeled on the main page to find out.
That's it for this week. Support your local hobby shops, tracks and bash spots!
YOUR Cub Reporter