THE Cub Report, 06.14.09, Your Week In RC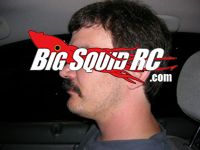 The Traxxas Mini-Revo and Mini-Slash are hitting hobby shop shelves as we speak. This is a bit historic, as it's Traxxas first entry into the sub-10th scale category. After a quick check of LHS's and on-line retailers, it sounds like the Mini-Revo is outselling the Mini-Slash four to one. After seeing the 10th scale Slash become such a mega-hit, you'd think it would be the other way around. Perhaps consumers don't know the Mini-Slash is also 4wd?
Traxxas certainly are the darlings of the industry right now, and have been since the release of the T-Maxx. This release of the 16th scale trucks have nearly everyone else in the industry keeping a close eye on units sold. Are consumers willing to pay nearly $300 for a 16th scale truck? Others in the industry believe sales will be weak on the new Traxxas mini's due solely to price point. Some believe 80% of the reason the 10th scale Slash took off like it did was it's sub $200 price point (which has now jumped above 200). Time will tell if it's the Traxxas name moving trucks, simply price point, or a combo of both.
BigSquidRC started testing the new Traxxas Mini-Revo over the weekend. We are one of the first to post video of a production unit in consumer hands, and it sounds like the truck is a winner on the street. Not only will it pull nearly 50 mph on a 4S Lithium battery, but it has yet to break a part. Traxxas once again has hit the nail on the head with a bashers dream- gnarly power, and doesn't break. Only one ingredient missing for a run away hit- a low price point.
In new product news, there is lots more boring crap on the way, with one exception. Amidst endless press releases of "X-Ray Team Sweaters" (LOL), Losi Fuel Gun Rebuild Kit, and Team Epic Pit Pads, MaxAmps released information on their new Life batteries. Essentially, these are the next-gen Lithium Iron Phosphate cells that are said to be much safer than normal Li-po packs. Lithium Iron cells have been seen before in rc from A123, but the A123's didn't catch on due to form factor and capacity issues. Big props to MaxAmps for advancing this safer technology in our industry.
Some people have balls, some don't. I have previously mentioned that BigSquidRC is holding a Li-po battery shootout. BigSquidRC has balls, and isn't scared of holding a true objective shootout where there will only be one winner. A couple weeks ago, we shot out emails to over 25 different Li-po battery companies. A few companies (with balls) could not wait to be included. Thunder Power, CORE, Speed Passion, True RC, and Scooter Motor Works have enough faith in their product to put them up against the best that the rest of the industry has to offer. If you are a consumer and want to see your favorite brand of Li-po included in the shootout, or if you are in the industry and have not received an email invite yet, email brian at Bigsquidrc.com for more information. All packs need to be received by the end of the month as we start testing first of July, with results and a huge writeup being posted mid July.
Another thing to look forward to here is a no holds barred Cubby interview with RC Pro Series Carlton Eppes. It's in the can, we are just doing final revisions, and should be posted any day now. Carlton has some very interesting things to say about other sanctioning bodies, and his own.
That's it for this week rc fans. Till next week, support your local tracks and hobby shops.
Your Cub Reporter