THE Cub Report- 07.09.2012- Version: Blinded With Avarice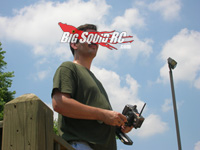 Of course you watched the Silverstone Grand Prix today (Sunday) on Fox. Ferrari very nearly took the win, but late in the race that persistent Aussie Mark Webber was able to snatch away the lead for the big W. Oh well, a solid second on the podium is still good points for Alonso, and he retains the lead in the championship race. Next up is Hockenheim in two weeks, go SCHU! Btw, have you gotten your tickets for the USGP in Austin Texas yet? Its November date will roll around before you know it…
Red Budddd! Oh yea, there was also a little mx race called the Red Bud National sponsored by Red Bull over the weekend. It's an annual 4th of July party with a little mx tossed in, and this year saw Monster/PC/Kawi/Traxxas rider Blake Bagget pwn the little class, and Red Bull/KTM rider Ryan Dungey do the same to the big boys. At least James Stewart was back on track to make things a bit more interesting, and while he didn't win, he put in solid laps and looked like he was having a blast while doing so.
The Chicago round of the TORC series is nearly here, and like last year, there is some big news regarding the event. TP199 (Travis Pastrana) will be making his debut in the Pro2 class at that event (last year James Stewart was the big news). If you know anything about Pastrana, you know dirt off road is what he grew up doing, so he should put on one hell of a show with all that power beneath him. BigSquid will be there to view all the action, and we hope you make it out as well.
One quick note on the uglier side of rc…
A couple weeks ago one of "our guys" was asked to work a booth as a weekend gig for one of the big names in the rc biz. Our guy, who is only 17, was totally stoked and agreed. To date he has not been paid (as he was told he would be) nor did the company take down his contact information to compensate him at some point in the future. I guess the moral of the story here is- when some big-shot rc company asks you to work for them, you might want to get your compensation up front.
And on a different note…
We've got a surprise kick'n for you guys this week, something we haven't done before that should turn out pretty cool. Check the front page on Wednesday to find out what we have cook'n.
I know you guys love reviews so we've got a few good ones coming up in the next few weeks. Our HPI Bullet Flux review is coming along now (Hooray for parts!), as is our Traxxas Funny Car review. We're also doing a mini-review on the MaxAmps internal plug Lipo packs. So yea guys, we've got some interesting reviews headed your way in the near future.
That's it for this week folks, support your local hobby shops, tracks and bash spots.
YOUR Cub Reporter