THE Cub Report, 07.21.2014, Version- President & Founder Towel Snob Club of America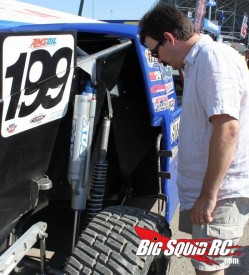 The other day I was on the phone complaining about the high prices of dry cleaning to Brian. I told him how every towel roughly costs $3 a piece to have cleaned and how that was just getting to be outrageous (which it is)! He commented on how he had never heard of "dry clean only towels" before and that if they did exist, I had to be out of my mind to actual own them. I had never heard of towels that didn't need to be dry cleaned, well, except for those nasty pieces of cloth they call towels at hotels, and couldn't believe he didn't use dry clean only towels himself. Anyways, I've since been appointed a "towel snob" and now you know the story behind this week's title.
Oh ya, and how about some rc? I don't think so, why not go old school and talk moto first?
I'm certain you either attended in person or watched the coverage of the AMA Motocross National over the weekend. Yes, Jeremey Martin is killing it, the Dunge is showing his age, but most importantly, did you see all the different lines in the track at Spring Creek? Every corner had multiple lines, some just 2, other a half dozen, either way, all those lines are something us rc'ers can only dream about. Well, unless you've only ever raced rc and think one line tracks are the norm and the way things should be, and if that is the case, I feel very sorry for you. I can only hope that somewhere, someday, somehow, rc track "designers" get their act together and start doing what it takes to develop multiple lines, the racing for all involved is sooooo much better.
Speaking of rc… all the "big" new product announcements for the Christmas buying season are just around the corner. I am of course sworn to secrecy, but the X-Mas 2014 rc season has some pretty cool stuff ahead. I am chomping at the bit to say more, but if I do it means getting blackballed on further cool stuff, and I am not going to let that happen.
For even more teasing… did ya know BSRC is ten years old? As unbelievable as that might seem, BigSquidRC has somehow managed to keep the doors open for a decade. And lets face it, you know how we are, we are gonna have to celebrate! And just how does BSRC celebrate a decade of demolition? Well, by giving away some cool stuff to our way super dope readers, plus by having a seriously cool party. More info coming on these soon ya'll……
And yes, even more teasing… our next shootout is well under way and we hope to finish it up next weekend. What shootout might that be? Our Gasoline Monster Truck Shootout of course. This is just a two truck shootout between the HPI Savage Octane and the Losi LST XXL-2, but for all you hardcore bashers it should be right down your alley. We are aiming for it to hit our main page in about 2-3 weeks.
But what about this week's review? Oh yes, this weeks review is a good one featuring the Losi Mini 8IGHT-T Truggy. The Mini 8IGHT-T might be small but it packs big power and the dastardly AVC that the old timers love to hate. Find out in just a few days how horrifically we treated the truck, and how long, or even if, it survived.
That's all I got for ya this week, support your local hobby shops and bash spots when ya can.
YOUR Cub Reporter