THE Cub Report, 07.12.09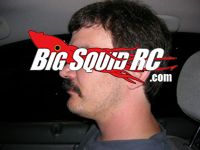 G-day mates, and welcome to another sensational edition of The Cub Report.
So Horizon has released full info on their entry into the short course market, named the Strike! So what's the scoop on the Losi Strike? Well, it's modeled more after a Traxxas Slash than an Associated SC10, featuring a Spektrum radio and a mid-mounted motor. Bashers praise the added ground clearance and protected motor, but racers scoff and wonder why they didn't base it off the race oriented XXX-T. I tend to think a bit deeper. It's easy to see why it's more basher based, as Horizon distributes a lot of Traxxas and AE product, so they have sale distribution numbers on both the Slash and SC10 to it's dealer network (and see the Slash crushing the SC10 in sales). Money is the name of the game, and basher oriented is pwn'ing. I also feel it's a shame that Gil and Jr aren't around their namesake anymore. Had a person with the last name Losi been designing the new Strike, it would have been innovative, had more performance, and been cooler overall. It would have brought more to the gunfight. As is, the Strike is a fine looking truck, but one who's platform doesn't really have anything new or outstanding to offer. Bringing nothing big to the plate is not a good way to enter the short course arena.
A quick note to the guys at AKA Tires– you've proven you can renovate the 8th scale tire market, now please start designing cars, the hobby needs you. Thank you.
Now, to bring you up to speed on what went down last weekend at the BigSquid headquarters. I was part of a 5 man crew who worked their asses off for YOU last weekend. I woke at 4 a.m. on Saturday morning, and finally saw my bed again at 6 a.m. on Sunday morning. The 26 hours in between was devoted to BigSquid's first annual Li-po shootout. We put in the elbow grease, the blood, the sweat, and the tears, to test 11 different Li-po's for your reading pleasure. Of course a full shootout report is on the way, but till then, here's a few thoughts. We were really lucky to have such good people on the test team, all hard workers, with testers ranging from bashers to pro drivers. Testing is a PITA and really not much fun, but our entire test crew worked their butts off, and did all testing in such a manner to ensure each pack was treated equally. They all went the extra mile, and should be complimented on their hard work. Lastly, I'm not going to reveal any winners here, but I will say I was impressed by the entire bunch of batteries submitted. Li-po quality has come a long way in the last year, and we didn't experience any problems with any of the packs.
There was no cell puffing, no overheating under heavy loads, just trouble free performance.
Once we get the entire Li-po shootout written up, it's our goal to continue doing shootouts as often as we can. If all goes well, the next two shootouts we want to do are a short course truck shootout between the Traxxas Slash, Associated SC10, and the Losi Strike, then a battery charger shootout including as many chargers as we can get our hands. Lots of hard work for sure, but we hope you'll appreciate the effort.
One last note- the ROAR 8th scale off road nats are at Chicago's own Leisure Hours Raceway this week. So if you are in the greater Chicago metro area, venture over to Joliet and watch the best racers in the country duke it out. All the big names are here, so if you've never seen the Tebo's, Maifields, Pudges, Gosches, Wheelers, and Fischers race in person, it's worth your time, even if you don't race. All their talent behind the wheel is mind boggling, and the racing at the top is incredibly close. And of course, BigSquid will also be in the house for race coverage.
Till next week, support your local hobby shops and tracks!
Your Cub Reporter