THE Cub Report, 07.28.09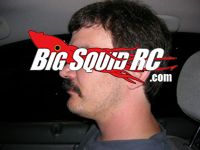 So how about that HPI Blitz? HPI becomes the fourth manufacture to jump into the short course market with their new Blitz, and it looks awesome. It's seemingly molded off a race type platform, but comes with a sweet looking body, and even better looking rims and tires. The Savage was HPI's last huge seller, the Blitz looks like it will be a monster sized hit at hobby shops as well. It's also seemingly well liked by all the internet pundits, which is just amazing.
And speaking of amazing, the short course shootout is shaping up to be incredible- Traxxas Slash vs Associated SC10 vs Losi Strike vs HPI Blitz! Head to head, only one winner, can't wait!
JConcepts has released a really cool item for the Traxxas Slash. It's an "over tray", a big piece of lexan that covers the top of the chassis of the Slash to keep out mud and debri. If you are a hard core basher, and are looking to keep as much mud and dirt out of your chassis as possible, this looks like a hit. Very innovative, and perhaps a must have if you bash your Slash. Click here for pictures and info.
Internet rumor of the week #1- that one of the major rc sanctioning bodies has been trying to join forces with one of the other bodies. Internet rumor #2- that one of the media types was blowing up the cell phone of one of the kings of rc racing at the ROAR 8th scale nats. Internet rumor #3- that the other powerhouse distributor based in Champaign is on the verge of introducing their entry into the short course market.
Leisure Hours Raceways and BigSquidRC are proud to present the 2009 Bash-A-Palooza on August 16th. Last year, the event was limited to gas monster trucks, this year, the event is open to ALL bash vehicles. Now most bashers avoid rc tracks like the plague, but this event is totally basher friendly, it's your day to run the show. There won't be the hard core racer a-holes hang'n around to bum things out, so grab your truck, grab a bashing buddy, and head out to Leisure Hours just south of Chicago for a full day of insane basher fun. They are expecting a ton of entries this year, I'm predicting half of those to be Slash's.
That's all for this week Cub Fans. We are slaving away on the Li-po write up, So I'm cutting this short this week to get back to work on the shootout of the century.
Support your LHS's and local tracks!
Your Cub Reporter