THE Cub Report- 08.29.2011- Version: $52,000 Challenger Joyride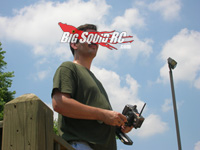 Yes, I'm just like most of you guys, there simply isn't enough time in the day (or days in the week). I spent the first part of the weekend trying to escape from Hurricane Irene. Then I hauled butt back to help out the BSRC bash crew on our latest shootout. Then of course I had to catch up on what went down at the AMA Motocross at Southwick on Saturday (how about Dungey's ride in the second moto? EPIC!), then watch the F1 race I dvr'd, and finally I had to catch Breaking Bad before even getting a chance to start on the THE Cub Report. It might take me an hour to completely obliterate the English language while busting this out but I hope you spend a couple minutes skimming it over. I mean every Cub Report is funny if for nothing more than my poor writing skillz.
First off… special thanks go out to Jeff, Bill, Evan and Tim for helping out Wednesday night when we did our "Win Cubby's Boost" contest over on Facebook. Brian and I were too busy polishing rims on the company Ferrari to even be bothered, luckily for us we have responsible employees like them. So thanks guys…
Oh and hey Jeff/Bill/Evan/Tim… did you hear about this weeks "Win Cubby's ???" contest? Looks like you guys are working again this Wednesday night. Heck yes, it's been like a week since we gave something away, so lets get back to it! You us know here at BSRC, we are your home of winning cool stuff!
The name of this weeks contest is "Win Cubby's ???", yes there are 3 question marks there. The gimmick is I'm not going to tell you what the prize is up front, but I can assure you it is mine, and you can win it. Now… it might be a pair of my gym socks from 1982, it might be an original Banksy I jackhammered off a bridge in London, or it might something cool and rc related (geez, I wonder which… LOL), but nobody finds out until after we've chosen a winner. For more info on this way-super-dope-contest keep your eyes on the BSRC front page (and our Facebook page) around 8 pm CST Wednesday night to see what it takes to win!
Our next shootout is nearly finished, Yay! I expect for it to hit our front page a little over a week from now. So what kind of shootout did we finally do? A 4wd RTR Short Course Shootout of course! We pitted the Traxxas Slash 4×4 vs the Ofna/Jammin SCRT-10 vs the HobbyKing/Acme Trooper. Not that we ever hold back, but none of those three companies are advertisers with us, so trust me, we really didn't hold back on this one (yes, I'm wearing an evil smile while I typed that). Those three trucks went head to head to head in 10 different categories for us to finally determine an overall winner, and I guess some extra props have to go out to our BSRC bash crew that helped bust this out. I've always thought the more people the better at these shootouts so we used Brian (aka- check cut'n guy), Bill (aka- Wrench), Jim (aka- Mr Smart Car) Swift, Tim (wacky pro driver guy), Craig (the crazy ramp builder guy), and myself to give a wide range of opinions towards the results.
The Traxxas 4×4 is certainly a favorite among the uber-basher crowd, it looks great, has a great reputation for being reliable, and the stock VXL power system has plenty of power on tap. The SCRT-10 has been a huge seller for OFNA. The OFNA/Jammin has won more than its fair share of races and has a huge following here in the states. The wild-card of the bunch would have to be the HobbyKing/Acme Trooper, as about the only thing most people know about it is a cheap pricepoint and that it's never in stock. So… come Tuesday September 6th, the whole world will know who is the king of the RTR 4wd short course crowd. I'm quite certain what we found out during our shootout will be shocking to many of our readers, it's going to be a must read, period. 🙂
And yes… of course all the trucks got hucked off a 2 story tall drivers stand. And yes… we played full speed, full contact, no holds barred demo derby with them, that's just how we roll. Tune in to the shootout to see which truck, if any, even survived!
That's it for this week, support your local hobby shops (they miss your smiling face), support your local bash spots (the grass is getting tall from lack of driving), and your local tracks (they miss you too!).
YOUR Cub Reporter