THE Cub Report, 09.12.2010 Version- Saving The Trees One Cub Report At a Time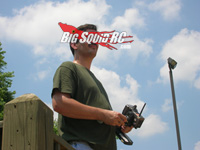 I just got done with a most way super duper dope weekend, hope you all had the same. For starters, it was a Formula One race weekend, Monza to be exact. At Monza, not only did my beloved Ferrari team land on pole, but the man with the largest eyebrows on the planet (they kinda look like two ginormous caterpillars colored black with a Sharpie), Fernado Alonzo, put his Ferrari on the top spot on the podium for the race win. If only I could have been in Maranello to hear those bells ring….
But of course I was on Americas left coast at the final round of the AMA Motocross series in Pala California. Ryan Dungey broke all the rookie records this season and locked up the 450 title 2 races ago, but the 250 class has been one for the ages, with the final round having more plot twists than a Chuck Palahniuk novel. Monster Energy/Pro Circuit/Kawasaki/Traxxas rider Christophe Pourcel went into the final round with a scant 7 point lead, while his main rival, Geico Hondas Trey Canard came in with a better win record and more momentum. Early in moto one of the 250 class Canard crashed, sending him back in the pack, while Pourcel motored away looking to put a lock on the title. But, anything can happen in racing, and a few laps later Pourcel crashed hard on a step-up double jump dislocating his shoulder, forcing him to sit out of the rest of the day, laying the title squarely in Canards lap. Congrats to Trey Canard, his family and his race team, he's a great young man who worked his a$$ off for his first pro national championship. And here's hoping Christophe heals up soon, as he is even more amazing on a bike than Masami is driving with his feet.
Then, to put last weekend over the top on the kick ass scale, it was opening weekend of the NFL season. Our Chicago Bears might not have looked so impressive, but a win is a win, no matter how ugly, and we'll take'em any way we can get'em. Here's to the Bears being 1-0.
While sitting around my overly plush, and ridiculously well lit office the other day, we got on the topic of big name print mags/papers that have recently went out of business (the one hitting me the hardest being the weekly pub Cycle News). Nearly every other hobby/sport/etc has lost at least one big hitter, yet the rc world has lost none. Now that either goes to say that the rc industry has remained steady and our hobbyists still like reading their dead trees, or perhaps all the mags went into this economic downturn (as nobody likes calling it a recession) with overflowing bank accounts, or perhaps the rc mags are only still alive because hobby companies are slow to switch over from advertising in mags to websites (where their ads will actually be seen). I am too far into the hobby, so my opinion on this is quite skewed of course, but I do not personally know of one of my rc friends that even look at a mag on a monthly basis, yet every one of my rc buddies spends 2 hours per day reading BigSquid, RedRC and posting on RcTech.
Btw, I still talk to marketing people for various rc companies that believe that the internet is just fad (OMG, LOL) and is not worth advertising on (to which of course I start laughing uncontrollably on how anyone could be that obtuse). It's not that I want to see the mags go belly up, I don't, I hate seeing anyone lose their job, but I just know from seeing the raw data (and talking to so many people in the hobby) that the best "bang for the buck" in marketing now days is on the net, period. With marketing budgets being slashed at so many rc companies, it only makes sense for those precious advertising bucks to get the most mileage, and 2 grand a page in one of the mags is Not it right now.
That's it for this week, thanks for reading, and as always try to support your local hobby shops, tracks and bash spots!
YOUR Cub Reporter
ps- Our 4S Lipo shootout is coming up soon, and is gonna be gnarly!
pss- We are going burly for the iHobby expo this year, seriously, I mean it, we have lots of uber stuff in the works this year! So beg, borrow or steal to make it to the iHobby expo October 23rd and 24th in Rosemont Illinois.