THE Cub Report, 09.27.2010 Version- Dungey/Short/Canard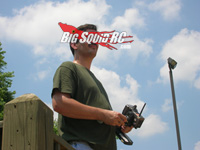 I am just now getting back from a delightful weekend in Colorado watching the Red Bull Motocross Of Nations. Rc racing doesn't have anything like it, but in moto, one weekend a year the top 3 riders from different countries race against each other (on different tracks across the globe each year) to determine which team/country is the best. America has dominated this competition since the early 1980s, and once again this year Team USA proudly stood on the top of the podium. This race is considered by many to be the most prestigious race in all of motocross, as it's just the best of the very best from each country racing each other. Americas Ryan Dungey won 2 of the 3 motos, while the cheap shot artist from New Zealand named Ben Townley (who blatantly knocked American Andrew Short to the ground) went on to win the remaining moto. Overall, an incredible race that puts anything rc has ever done to shame.
Oh, and let us not forget it was a Formula 1 weekend as well. And HELL YA, yet another Ferrari win in Singapore! Let those bells ring once again! With Fernado Alonzo's win last weekend, the F1 drivers championship is really getting good for the end of the season. Red Bulls Mark Webber looks to be the favorite to win, but Alonzo is coming on strong, as is Vettel, with Lewis Hamilton still in the hunt.
Oh ya, this is an rc column, I so often forget, so in rc news….
I'm not sure what all the commotion is surrounding the new Horizon/Losi 810 RTR buggy. Some people can't figure out if it's 8th scale or 10th scale, others can't figure out if it's a racer or a basher, yet others are pissed Losi has released yet another odd scale car. At the end of the day- is it going to be good for the hobby, or is it going to be yet another Horizon/Losi dud? I guess we'll find out soon enough…
Why are so many companies selling replacement parts for their brushless motors? Remember just a few years ago brushless motors were touted as being "maintenance free"? Why don't these companies do the proper thing and FIX the problem? These companies could do motor redesigns to make them live longer. They could install decent bearings that cost more than 3 cents a piece. They could even take steps to change the racing rules, keeping racers from having to overheat their motors every race just to keep up. Some companies see selling rotor kits as a good way to make more money, which I'm certain it does in the short term, but in the long term, that's not good business.
Yes, our 4S 8th scale Lipo shootout has started! It looks like we'll be posting results around the 10th of October, so mark your calenders and email your friends, you are NOT going to want to miss this one.
In the seasonal parts of America it's starting to get cold, the time of year when all the 8th scale nitro buggies get put away, and everyone heads indoors to race 10th scale. What is looking to be the hot rides this winter for indoor racing? The Durango 410's, Associated B44's, and Ofna Hyper 10SC's, that's what. Time to bust out those Pro-Line Inside Jobs and get to trading some paint guys and gals. 🙂
Also with fall creeping into the USA, that means the iHobby Expo is getting closer and closer, the largest trade show in our hobby. If you have never made it to one, make this year THE year, as lots of cool companies are showing up, and BigSquidRC is going HUGE for the show. Less than a month to go, click HERE for all the skin-fo!
That's it for this week ya bunch of burnt-out-thumb-blistered Halo freaks, support your local hobby shops, tracks and bash spots!
YOUR Cub Reporter