THE Cub Report, 10.20.2014, Version- Foxtrot, Uniform, Charlie…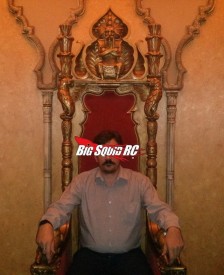 A decade of bashing down, BSRC is officially 10 years old, even we can't believe it. Nor can we believe that a lil' ole website like ours could help change the face of rc, but it has.
So where do we go from here? Ya, for sure it's hard to top what we've done, but being who we are we are going to keep pushing the limits like we always have. I can't say for sure where the next ten years will take us, all I can say is that we are more dedicated than ever to trying new things and promoting the rc hobby as much as we can. As long as we continue to put out lots of quality original content offering a look at the hobby like nobody else can, we'll do fine.
More than anything during our look back at the first ten years we are grateful. A website like BSRC doesn't exist without a TON of help. Help from dozens/hundreds of fellow bashers for helping with the site, on reviews, attending our bashes, and reading every day. It also doesn't exist without the industry. BigSquidRC isn't made up of a half dozen bashers/writers, it truly is a culmination of a whole lot of people on the basher side of the hobby that still like to have fun. To everyone that reads and supports BSRC we give you a Huge Thank You. You are the ones that made it possible for BSRC to make the 10 year mark and we salute you.
So… what's going on this week at BSRC? We have a lot on our plate (as usual). With any luck you'll read full coverage of our 10 Year Anniversary Bash tomorrow. We are also going to try and have an EPIC week for reviews – the Futaba 4PX transmitter, the Tower Hobbies Cutback SCT, and the Vaterra K-5 Blazer.
So that's all for this edition of THE Cub Report, I'm back to work on reviews for now. Have a great week and I hope all of you get in some serious trigger time. Oh ya, support your local hobby shops when you can, our hobby can not exist without them.
YOUR Cub Reporter