THE Cub Report, 10.28.2013, Version- Completely Useless By September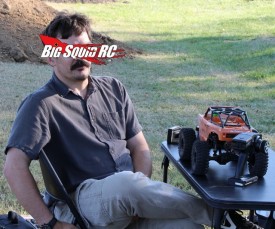 No, I did not watch the F1 race this weekend from India. Why? Because I watched qualifying and after Seb put it on pole (again, offfaaahhh), I decided I had better uses for my time. I can't wait for 2014 when a decent amount of rule changes just might shake up the running order.
It seems a lot of people were flip'n out over the announcement of the Axial Deadbolt. Consumers were crying it wasn't a new platform, and certain other media sources were crying we posted it too early.
First off- yo consumers, you are not THE Cub Reporter, therefore you can't bitch and moan about every new release. Even worse, don't act like noobs, expecting every single new release to be new from the ground up. Yes certainly, when a platform is a decade old (or more!) it could use replacing, but the AX10 is still wet behind the ears (relatively speaking).
Secondly- to the media sources that love to whine, cry and complain to the manufactures about us, apparently you've never been in the position of the manufacture before. Did you ever stop to think they get sick and tired of whiny people calling them to complain about BigSquidRC? I can tell you from first hand experience that yes, listening to snitches gets real old, real fast. Do you not think they already know what we posted? Just fyi, they hit re-fresh a whole lot more on our site than yours. Did ya ever think the reason we posted first is because you were too lazy to post the info in a timely manner? Just say'n…
Speaking of media sources… I have found an rc magazine that I actually like again. The last mag I liked, RC Car, passed away a couple of years ago, "sigh". However, I am now a huge fan of RRCi, Radio Race Car International. If you aren't privy, it's based out of the UK and is a LOT different than the American dinosaur media. For example, their ECX Torment review was nine pages long. Not nine half pages, not nine pages of pictures, but an extremely in-depth nine page review. They actually have something to say and don't seem afraid to say it, something the American mags could desperately use.
The November 2013 edition of RRCi is 100 pages long/thick, slightly smaller than the American mags, but far fewer pages are advertising, resulting in a whole lot more magazine to read. Yes, some of the info in RRCi is European specific, but a large percentage is not. If you are looking for a new mag to read give the RRCi guys a chance. You can check out their website Right Here.
Yes of course we've got another off-the-hook week ahead here on BigSquidRC. We are shooting for 3 car/truck reviews this week, all the daily news (the stuff you care about, not the crap you don't), and maybe a surprise or two. 😀 Thanks for reading, support your local hobby shops and bash spots when ya can.
YOUR Cub Reporter