THE Cub Report, 11.12.2012, Version- Rogue Wave Of Happiness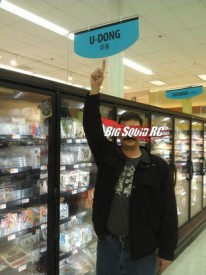 Hello fellow rc'ers, happy Monday and welcome to yet another succulent edition of the webs most talked about rc column, THE Cub Report.
There was no Supercross or Formula 1 over the weekend, ugghhhh, I hate no race weekends. But… the USGP in Austin Texas is just a few scant days away, it'll be nice to get out of Dodge and rub elbows with F1 fans from across the globe. Bring on Texas, bring on Red Bull, and most importantly, bring on the air horns and the Ferrari tifosi. Yes, I will be dressed Ferrai red from head to toe for three days straight.
In many parts of the country it's indoor season for rc. If you are a noob, indoor season can mean many different things. For some it means racing indoor carpet, for others it means Kyosho Mini-Z or Losi Micro season, some simply do indoor crawling, some bust out the small heli's and quads, and yet for others it's bashing as usual except with heavier clothes and having to dump the snow out of the chassis before packing up for the day.
Personally I'm a Losi micro fan during the winter months. Their small scale allows me to set up a sic supercross track in virtually any room, then bust the track down in a few minutes to resume business as usual. 18th scalers are too big (and fast) to be used in small indoor spaces, but the smaller Losi micro's are just about perfect, even in small rooms.
A couple of our other BSRC contributors run Kyosho Mini-Z's during the winter months. Like the small scale Losi's the Kyosho's can be run in any small area, but the Kyosho's are not quite as capable on off-road tracks. However, what they may lack in the ability to huck cardboard triples they make up for in uber scale looks.
Editor Brian and Bill The Wrench Guy go the coat and glove route, their bashing routine doesn't change much if there is 6″ of snow on the ground. They still grab their Thunder Tigers and Axials and head right outside to the parking lot. Yes, driving in 20 degree temps in the snow can be burly, and yes, it results in a lot of additional maintenance, but they would rather get outside and bash with their normal rigs. After all, a truck isn't a real basher if it can't take on all forms of weather.
I will mention that the BSRC crew does hit the occasional carpet track from time to time, but as a whole we tend to avoid them. None of us are wired quite right to put up with all the yelling and screaming that goes on at a carpet track. We'd rather find some place else to get our rc fix than shove an RC12R5 up the rear end of some dude screaming down from the drivers stand about how he just got hacked or wasn't marshalled fast enough. We'd much rather have our rc fun and stay out of jail.
Most of our staffers have tried the small heli thing over past winters (myself included) but I find them more boring than watching a woman attempting to use an ATM machine. I can only fly one of the ultra easy twin blade jobbers for about 5 minutes before I'm bored and looking to be play heli demo-derby, but that's just me. Other staffers spend the winter mod'ing their heli's and polishing their flight skills to a high gloss finish and seem to have a great time doing so.
And of course we have a couple hard-core crawling staffers who do the crawling thing. My idea of a good time isn't crawling around at .5 mph, mine is hucking big jumps and perfecting rhythm sections, but to each their own. The staffers that do crawling dig the fact they can set up a challenging course just about anywhere, out of just about anything. Plus, there is plenty of tuning and hop-ups to be had in the crawling scene, this seem to appeal to them as well.
From a manufactures standpoint, many of them put a concerted effort into product options for those people living in northern climates, while others don't seem to realize much of our country is half frozen under a foot of snow during the winter. Seemingly some of those companies that are based in perpetually warm weather have no idea what it's like to be stuck inside your house for 3 months out of the year. Releasing a new boat in January doesn't do northern climate people any good, nor does releasing the latest and greatest 8th scale nitro buggy. Sure, there are still plenty of places in the USA where you can drive 8th scale nitro all winter long, but us people from up north really appreciate product that we can use in small indoor areas.
On a different note… we've got several reviews heading your way this week. We are shooting for posting the uber Pro-Line Traxxas Slash chassis review this week, as well as a review on the Dynamite Passport Ultralite charger. And… with any luck we'll post another surprise review to boot. Also of note… we've got another contest going on this week, this one involves Parma and our Facebook page, so give it a look.
That's it for this week gang, support your local hobby shops, tracks and bash spots! Have a rebuttal for anything said in this weeks Cub Report? Send it to me, Cubby at BigSquidRC dot com. Have great week everyone.
YOUR Cub Reporter