THE Cub Report, 11.19.2012, Version- Internet GossipStar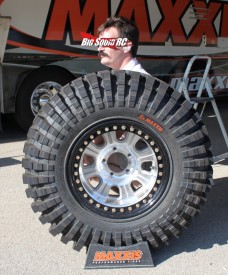 Hello everyone, it's Thanksgiving week and hopefully you get at least Thursday off of work. The BigSquidRC crew tends not to take any days off, if we aren't posting we are at the track or in the parking lot trying to break parts. Which brings me to…
On the flight back from COTA (outstanding track don't ya think?) I got to thinking about a comment a consumer made to me at a couple of weeks ago. We were at a track testing some gear, meaning purposely ramming into each other, jumping off the nearest roof etc, and one of the locals came up all freaked out wondering what the heck we were doing. I went on to explain that we work for BigSquidRC and that it was our job to break rc cars. After my spiel the local made the comment that we had his "dream job". At the time I didn't think much of his comment I guess, but being uber-bored on the flight back from Texas it crossed my mind again.
So… seriously, some local thought working in rc media was a "dream job"? First off- the first check you collect from doing anything instantly means it's a job, thus meaning a whole lot of the fun factor has flown straight out the window. Yes, running two trucks into each other WFO does tend to put a smile on your face, even the thousandth time you do it, but I can assure you the thousandth time you drive around in little 5 mph circles just so the photographer can get a certain shot is fun in no way, shape, or form. I am a huge fan of driving rc, back in the day I was the guy always using the highest mah packs on the market just to get longer run-times (and even then I couldn't get enough) but now days spending 40+ hours at a track driving some truck that I'd normally not even touch with a ten foot pole falls pretty low on my "ways to have fun" scale.
And once the truck driving is done, that's just when the "real" work begins. Photo's have to be edited, which to me isn't such a big deal, but the actual writing of a review/column can be rather torturous on the mind. A buddy of mine has a rough day at work when his back goes out at 4 hours into a 10 hour shift while working bridge construction. I can have just as torturous of a day when I'm in a staring contest with a blinking cursor because my mind has just hit low voltage cut-off from the solid 6 hours of writing I had already put in that day. Just like any other job, there are a lot of hours to be put in, whether you feel good, or bad, or verbose, or have terminal writers block, the show must go on.
And… then there is the endless politics. Just like any other job on the planet, politics is a huge deal in rc media. My buddy on the bridge job might be in a war of poltics with a colleague over a job promotion, or in a war of politics hoping to win a contract over a competitor. We've received some pretty nasty emails from manufactures over slightly negative things we've written about them just in passing. We've received some pretty nasty emails from manufactures about things we've said that were too nice about their competitors. We've received emails from manufactures about how their review was too short, or it was too long, or it didn't touch on certain sales points. And then, we've received certain monetary offers to change reviews, not just on their own product, but also reviews of their competitors. We are lucky around here that Brian is a good guy, he works well with companies keeping most of the politics out of my hair, and he isn't afraid to stick to his morals.
To boil it down- is destroying rc cars a "dream" job? I don't think so, I think for anyone to make that statement just shows they haven't thought much about what the real job would be like. Working the rc media scene is pretty much like any other job, lots of long hours, lots of hard work, and it still has all the little issues that would bug the crap out of you whether you are working at Wally World or at Ferrari.
But ok… I gotta admit running a brand new truck into a concrete wall can still be a LOT of fun. 🙂
On a different subject…
We have something All new to the rc scene and insanely cool coming up on Wednesday November 28th. More news to follow, but mark your calender now. Yes seriously, it's a big deal in the net media game.
We are hosting another give away of some sic Pro-Line product this week. It's free Pro-Line stuff, meaning register now because you can never have enough trick Pro-line gear. Look for more info on the front page.
Here is this weeks schedule-
Monday- THE Cub Report
Tuesday- Review Tuesday, from what I hear the Pro-Line Pro 2 chassis review is finally ready, as is an RPM a-arm review and perhaps even a Helion truggy review.
Wednesday- This weeks Wednesday Interview is with Horizon/Pro Boat's Kevin Hetmanski, should be a great read
Thursday- ASK Cubby, yes even on Thanksgiving, we don't take days off around here.
Friday through Sunday- The normal PR's and news of the day.
That's it for this week guys, as always, hit up your local hobby shops, tracks and bash spots!
YOUR Cub Reporter