THE Cub Report – All I Want Is… Everything
Hello there friend, you have found yet another edition of THE Cub Report. This week is my annual "What the BSRC Bash Crew wants for Christmas" edition. Yes indeed, each year I shuffle around the office to find out what vehicle all the members of our bash crew would want if price is no object. Why do I do this? Well, its fun to find out what our guys are thinking, plus it can help you relate a bit more to our crew. Our guys were specifically chosen to be somewhat alike, but also to be a whole lot different, I think you can see that reflected below.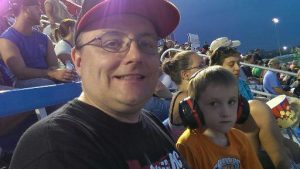 Editor Brian- Our main man Brian is as hardcore as they get for pure bashing. Lately he has been bitten by the scale realism bug, so the only vehicle on his list is one of the ARRMA Nero Big Rocks. The Big Rock has the size, power, and burly nature that Brian requires, plus it has a touch of scale realism to help keep the street cred up.
Wrench Bill- As many of you hardcore readers know, Bill is our homeskillet that keeps the Bash Crew moving. He keeps our cars in one piece and also is great at socializing with our readers over on Facebook. As long as I've known Bill, which is over ten years now, he has always been a hardcore basher, but also one of the few guys still around that is actually into nitro. With him being such a nitro maniac, it didn't surprise me a bit to hear that this year what he wants for X-mas is a Losi Monster Truck XL. The Monster Truck XL is the HUGE gas powered monster truck from Losi, which I am sure has the girth, the sound, and the smell, that would be perfect for Wrench Bill.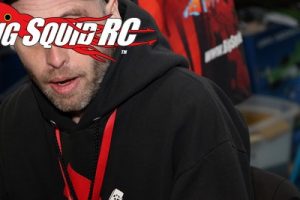 3D Bill- Oh yes… the ever mysterious 3D Bill, what could be running through his mind for X-mas? 3D Bill is an expert airplane/heli/quad flyer that is also into the surface scene. Therefore, that it only makes sense that 3D Bill wants something to fly, plus something to drive. His picks for this Christmas are a Losi 8ight-E 3.0 Buggy to bash with down at Leisure Hours, plus one of the new DJI Mavic drones to catch airtime with.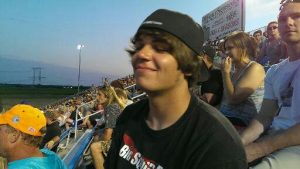 Adam The Lawnmower Racing Intern- Everybody knows Adam The Intern. Ok, not everybody, but he has been a fixture around the BSRC offices for what seems like forever. Adam has been doing the scale crawling thing the last few years, and while he already has a Vaterra crawler (or 2, or 3), what he wants is another one. Adam has the Vaterra Ascender Ford Bronco RTR at the top of his list, mostly likely for some crazy project to turn heads at the next G6 event he attends.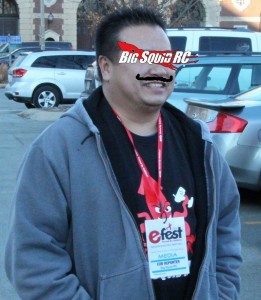 Hawaiian Chris- When it comes to the person with the widest variety in taste on the Bash Crew, that distinction has to go to Chris. He runs 5th scale all the time, he drifts all the time, he crawls, he does micros, and he spends countless hours running 8th scale off-road down at the track. One thing that Chris doesn't have a lot of is monster trucks, so he put a Traxxas X-Maxx on his list for Christmas. Chris loves how the X-Maxx drives and basically wants a truck that he can run over just about anything with.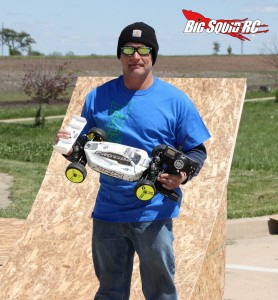 Paul Bludgen- We know Paul as a hardcore basher, you probably know him as the rc long jump record holder. Paul has an entire fleet of 8th scale buggies that he demolishes on a regular basis, so I found it interesting that he wants a 1/5 Losi 5IVE-B Buggy Kit converted with a Castle XL X brushless system. It sounds to me like Paul could do some pretty incredible things with such a machine, I hope Santa can make that one happen for him.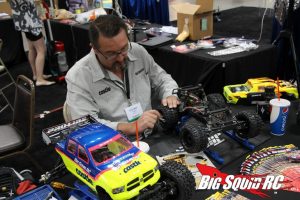 T-Money- You know our guy Tim from doing all the press release posts, plus all his work on our reviews. Tim is a racer at heart, although he has softened to more of a basher in recent years. So what is on our "pro driver's" list this year? Tim told me his top pick for a no holds barred Christmas gift would be one of the new Tekno MT410 Monster Trucks. IMO, that would suit him well, a monster truck with racing DNA, I can see him jumping one off a roof right now (literally).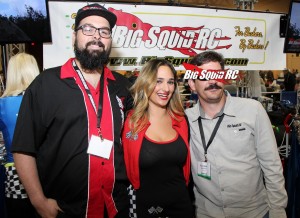 Craig The Uber Ramp Builder- Yes, Craig builds all our ramps. Yes, Craig likes turning rc cars into rubble. And yes, he loves to hydroplane his cars. Perhaps that is why Craig said he wants a monster sized boat for Christmas this year. Which boat? A HPR 233 Powerboat with a custom airbrushed giant squid on top. To power it, he wants six MaxAmps 22,000 12S packs to go along with twin Lehner 3080/8 motors and Schulze Future XXL 40.334wk speedos. I really have no idea what any of that stuff is, but if Craig wants it, I am pretty sure it will be outrageous.
Tor – Multi-Bash Our resident drift guy has been looking forward to the 2017 Dlike RE-R Hybrid because, well have you seen this thing? He's also got a Pro-Line Ambush on his list with the winter coming up, and a Gforce Weight Gauge for a stocking stuffer.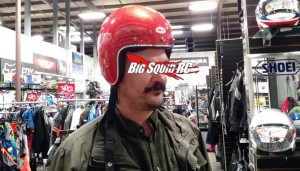 Your Truly- And finally, to the really important people… ME. Ok, so I already have what I want for Christmas, about ten times over. I have the Pro-Line Ambush that I want. I have a ridiculously modified Traxxas X-Maxx. I have an ARRMA Fazon monster truck. And… I have a Losi Ten-SCBE that I love so much. So… after racking my brain for a while… all I could come up with was some of those trick new limited edtion black handled hex wrenches from MIP. I have no idea if Santa reads this (or more importantly, Eustace Moore, Jr.), but hex drivers sure would look good in my stocking on Christmas morn. 🙂
So there ya have it, that is what the BSRC Bash Crew wants for Christmas this year, hopefully Santa gives all you the hook-up on your favs this year. Until next week, support all those local hobby shops and bash spots when ya can.
YOUR Cub Reporter