THE Cub Report- Holy Cow It's Monday Again, Version 02.07.2011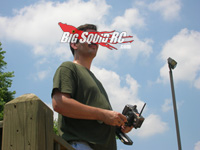 High Note- If you are a cheese-head, you gotta be stoked this morning after your Packers squeaked out a Superbowl win over the Steelers last night. Now may the "who's better Favre or Rodgers?" debates rage on, and on, and on…. (For the rest of the world, it's crazy to see a team that shouldn't of even been there win)
Low Note- Lotus/Renault Formula 1 factory driver Robert "Bobby" Kubica suffered a bad crash during a rally car race Sunday morning. Kubica is an incredibly skilled man behind a steering wheel, here's to hoping he comes out of this even faster than he was before.
High Note- San Manual/Yamaha supercross rider James "Bubba's World" Stewart absolutely crushed the field at Anaheim 2 on Saturday night. Bubba pulled the holeshot, then pulled the field, including Monster/Kawasaki rider Ryan Villopodium who finished second.
Low Note- Pro Circuit/Kawasaki/Traxxas rider Josh "Lil' Hanny" Hansen had a pretty burly crash in practice for Anaheim 2. Hansen biffed hard in the whoops and many people thought he'd never even make it to the line for the night show.
High Note- Lil' Hanny did make the starting line, then proceeded to gank the holeshot, then make short work of Honda's Eli Tomac and the German kid wonder Ken "School of" Roczen.
Low Note- Two inches of fresh snow (and negative temp wind chill factor) totally wrecked the bash day we had planned for Sunday.
High Note- When the weather outside sucks, there is still plenty of fun to be found indoors with our small scalers. Give Bill The Wicked Wrench Minion an RC18 on 3S, put him in a small 10′ x 10′ room, and well, that's one heck of a good recipe for good times.
Low Note- The rubber skid marks Bill put on my new Panasonic Viera G25 with said RC18 while doing backflips in my man cave.
High Note- The HPI Savage series of truck is perfect for nearly every venue.
Low Note- The wretched scowling we got from the wife when we fired up a Savage X 4.6 inside the house. Seems she's not a fan of the noise or the smell (or the nitro/oil soaked carpet… hehehe)!
High Note- Many of America's biggest rc companies had really uber booths at the Nuremberg Toy Fair last week. These companies may be huge in America, but haven't had the same amount of success on the other side of the pond, so they go huge for the German show.
Low Note- Those same American companies that spend and spend and spend for Nuremberg don't even show up for America's biggest show- the iHobby expo. Does that make sense (or cents?)???
High Note- HPI showed the Savage Nano at Nuremberg. The HPI Savage is a basher staple, looks like now it'll be available in a smaller size for smaller venues (and less torqued off wives). I wonder how bad of black marks it can put on a plasma display?
Low Note- I can't seem to find my favorite black, flat-billed DC hat to pack for RCX.
High Note- Brian just ordered up some uber black, flat-billed, 909 edition BSRC hats.
Low Note- Well, THE Cub Report just can not end on a low note.
High Note- That's it for this week ya rc freaks. Have fun this week supporting your hobby. Hit up your local hobby shops, tracks and bash spots (no matter how much snow they are covered with)!!!!
YOUR Cub Reporter