THE Cub Report- Version 01.23.2011, Oh AE You Are Such A Teaser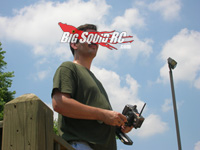 Is it Monday morning already? Geezus the weekends blow by too fast around here, but welcome to this weeks edition of THE Cub Report.
In moto news. LA's Dodger Stadium hosted its first supercross last weekend. Troy Lee Designs rider Cole Seely pulled off a surprise win in the Lites class, and Monster/Kawasaki hotshoe Ryan Villopodium pwn'd Bubba/Dungey/Canard/Reed for his second win of the 2011 season in the premier class. Overall, LA was one of the most exciting nights of sx racing in years, as both the Lites and Supercross classes features lots of passing, crashing,a and hard racing. Additionally, it's not really SoCal without having The King Jeremy McGrath in attendance, so even though he's retired from pro supercross racing, Feld had MC on hand to bust out a few demo laps. And as uber as MC is, he wasn't the coolest guest in attendance- Brian's favorite rider, Travis Pastrana, was also in the house, actually driving a stock car on the the supercross track. Look for TP199 to get his first NASCAR race under his belt this July in Indy.
In Formula 1 news- I sure wish their season started a whole let earlier than it does. I need a fix of Ferrari vs Red Bull vs Mercedes vs McLaren!
Opppsss… forgot this is an rc column. 🙂
Middle of last week, the mighty Thunder Tiger/Associated posted a "teaser" on their website for their latest and greatest truck. The teaser simply said "Good things come to those who wait". Oh really? Is that a guarantee? I mean, if their new truck isn't at least "good", can I get my money back? And how bad did that teaser suck that it didn't even elude to what type of vehicle it was gonna be? I mean, no sh!# Sherlock, sooner or later TT/AE is going to introduce a new model (seemingly a dozen times a year for them). Associated used to be the coolest of the cool, with the best of the best marketing departments, but that teaser in particular was just lame and bogus. Anyways, later in the week they added a pic to their teaser indicating it's going to be a short course truck, who would have ever thunk that (LOL)???? I just hope it's got some new engineering under the hood and just not one of their other models regurgitated with a SC shell on it.
Horizon/Losi has released info on their upcoming electric 4×4 SC truck, calling it the "Losi 1/10 Ten-SCTE ARR" (whewww that's a mouth full). The Ten-SCTE isn't based off the XXX-4 platform, instead it's roots come from the Losi Ten-T nitro truggy. In the last year, the electric 4×4 short course class has become one of the hottest in the nation, so it's good to see another hat thrown into the ring. In theory, the Ten-SCTE should be one tough customer (seeing as how it's based off a nitro truggy), here's to hoping it's an animal on the track, and tough as nails when being bashed.
One of the BSRC crew heard something about a group of ROAR racers getting banned for not wearing ROAR t-shirts at a big event last year and wanted my comments on it. I didn't talk about it weeks ago because I thought nobody would even care about it, but now it sounds like there is some interest in it, and there are a lot of people that never even heard about it. So hummmm… where to start on this one. 🙂
So….. here's some info on the big "ROAR T-Shirt Scandal of 2010". No drivers were suspended or banned, only put on a one year "suspension warning" (aka- double super secret probation without reach around, aka- means nothing). All the warnings stem from the 2010 IFMAR 8th scale buggy worlds in Singapore. Five ROAR members were warned- some for not wearing ROAR shirts during the opening ceremonies, some because of their "behavior" at the venue. The five drivers were- Ryan "Tamiya S#cks" Lutz, Big Bad Bill (Is Sweet William Now) Fischer, I Wish I Had Jesse's Girl Robbers, Billy "Softball Bat" Easton, Greg "Pass Me Another Bottle of That Dasani" Degani, and lastly, the ever charismatic Jay Smoker. It was roughly 3 weeks after the event that ROAR decided to pass down the "warnings" (it's no secret they move slower than molasses on a cold Chicago morning). ROAR decided it would be best to publicly announce these "warnings" via the front page of their website. The infractions that resulted in these "warnings" have been done before without warnings being issued (selective enforcement, Sweet!).
To boil it down…… Yes indeed, I believe in professionalism in our hobby, especially when participating at an IFMAR world event. Yes, all the people representing ROAR should have been wearing ROAR shirts during the opening ceremonies. And yes, all drivers/pit-guys should have been on their best behavior. For the Singapore event, ROAR mailed the shirts out to each driver prior to the event, if you know factory drivers very well, then you just know how bad of an idea that was. At future events, if ROAR wants to mandate the wearing of their shirts, it must be up to ROAR to supply them at the venue, not depend on the United States Postal Service to get said shirts to overworked/underslept/forgetful factory shoes that must then get them halfway around the world. Also….. when ROAR decides to issue simple "warnings", it's ridiculous to make it front page news on their website. ROAR never seems to remember their main jobs are to provide rules and officials, the deformation of its members is veryyyy low on its priority list. Lastly, if ROAR is gonna pull the trigger and issue "warnings" or suspensions, waiting 3 weeks is asinine. If ROAR sees a problem, immediately issue the punishment, waiting for weeks comes across as very unprofessional.
Ok, I've typed wayyyy more than enough drivel for this week. If you've read down this far, congrats, you are the only one! But seriously, thanks for reading, and as always, support your local hobby shops, tracks and bash spots!
YOUR Cub Reporter