THE Cub Report- Version 02.21.2011, Boogity Boogity Boogity!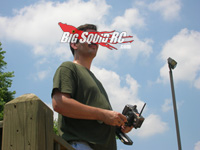 Yes I hate NASCAR, but even I had to watch a couple laps of the Daytona 500 today. I have no idea who won, well actually I knew who won, I've just never heard of the guy before. And what the hell was up with all that two car drafting? At least there was a couple of epic pile-ups, the only real reason worth watching a NASCAR race anyways.
Chad Reed pwn'd the Supercross class in rainy San Diego on Saturday night, which might come as a surprising to some. Reed has had it tough the last year- between the lack of factory support, injuries and epstein barr virus, Reed has had no shortage of adversity to battle through. It was sweet seeing Reedy put his Team 22 Bel-Ray/Honda on the top of the podium. In Lites class action, Geico/Honda rookie phenom Eli Tomac won his first supercross, while points leader Pro-Circuit/Monster/Traxxas/Kawasaki rider Josh Hansen rode with injury to a 6th. This week the Supercross road show finallyyyyy heads east, with Atlanta its destination. Watch it live on Speed this Saturday night, the BSRC crew will have it on and be texting back and forth during the entire race, you should too.
Coolest rc product shown last week? That honor easily goes to the uber retro Protoform J71 Trans-Am body. The Protoform J71 is just so damn cool looking, and brings back so many good memories, it is on my "must have" list when it hits hobby shop shelves, I hope its on yours.
Interesting on the Pro-Line front- while they've pwn'd the body/tire world forever, they rarely put out other accessories. Last week Pro-Line showed two items you normally wouldn't see from them- a performance steering bellcrank set for the Slash/Rustler, and an adjustable battery strap for the Slash 2wd and 4wd. The Pro-Line name pretty much ensures both these items are going to be engineered to perfection. It's freak'n awesome to see Pro-Line branching out more and more all the time, hopefully that trend continues on the rise.
Horizon/Losi released info on their new 24th scaler, the "4×4 Trail Trekker RTR". Yes, at the BigSquidRC compound we dig jumping and bashing 24th scale Losi's, but while the new Trail Trekker looks neat, it would have looked sooooooo much better in 10th scale. Just say'n……
Speaking of Horizon……. Brian and Wrench have been working on a review for one of the affordably priced Electrix line trucks. Seems Brian and Wrench have upped the ante on torture testing (hehehehe), which should make for an interesting read in the next couple weeks. Keep your eye on the front page for their Tuesday review.
Ya, we posted a YouTube vid of Futaba making fun of Spektrum the other day on our front page. Nice to see there are still some people in the hobby that have balls. And actually, IMO, the balls go both ways there. It took a lot of balls for Spektrum to admit they had a problem, it raised my opinion of them by doing so. And… it's nice to see the Futaba crew has enough balls to make vids that aren't all fluff. Awwww it's refreshing to see some honesty and personality out there, here's to hoping there is more of that on the way.
Associated showed their uber new hex driver and hardened tip set last week, and I was actually really excited about it. You see I have a soft spot for good tools, they just make everything so much easier, and the new Thunder Tiger/Associated set looks freak'n sweet! You can use'em like a normal driver, or pop'em in your drill and save yourself some carpal tunnel.
I love to rave about Hitec, hey, I'm not gonna deny it. When they start to suck I'll love to bag on them, but in the meantime, let me keep the lovefest going. Hitec is rarely known for anything other than servo's, but last week they showed their latest offering for charging batteries, the X2 Ultima Two Channel Charger. It's got some spank at 200 watts per side, and has a veryyyy reasonable price point. Perhaps the X2 will open some eyes and make people realize that Hitec isn't just a servo company.
BigSquidRC is IN for Rc Car Actions RCX hobby expo in the 909. Who says we don't have love for the left coast? Btw, the hot rumor out of RCX is that this year their "Car of the Year" award is going to be THIS.
That's it for this week ya bunch of rc fanatics. Till next week, support your local hobby shops, tracks and bash spots!
YOUR Cub Reporter