THE Cub Report, Version 02.07.2010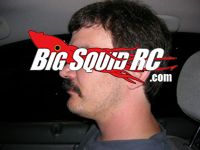 See the new Schumacher Cougar SV 2wd buggy? If you are a basher, you could probably care less, but for the racer types it's a significant piece. Now days 2wd buggy isn't "the" class to be in, but the new Schu looks like a potential tour de force.
Industry types have speculated whether or not Associated and Losi will ever release new buggies (a "B5" and a "XXXX" respectively) because they aren't likely to have as high of a return on investment as a new monster truck or a 8th scale would have. Well the Schu Cougar SV might just kick the tires and light the fires of the American big two. The new Schu looks to be setting a new standard for design in the 2wd buggy class. It's been a long time since Schumacher enjoyed having the most uber off-roader on the track, but the Cougar looks like it could very well put it on top of the heap.
In a nutshell, the new Schumacher buggy will show us in the states if 10th scale electric racing is going to die as we know it. If it's not meant to die off, we will see trick new racing platforms from AE and Losi. If it is, the Associated B4 and Losi XXX platforms will be the last of their breeds. Time will tell, and while I dearly have loved that class for years, it has just evolved into a mutant of what it originally was, a mutant that may not make the cut in a Darwin'ish world.
One last note here- Brian posted photos of some new JConcepts bodies, and I guess maybe he thought I would not dig their new RC8T Punisher shell. Well, I love the look of that body, as I do all the bodies of that genre (from the Losi 8T 2.0, to the Pro-Line Bulldogs). Like others in this industry, I do feel there is a need for an "F1" class to showcase just what our cars/trucks can do at the upper limits of performance, even if they look like they came from Mars. But if there is an "F1" class right now, it's 8th scale buggy. All the other classes need to gravitate towards realism if we want the hobby to grow. And really, 8th scale "truggy" is just a waste of a class, it's only there because races are too short and racers wanted another class to get more track time. So the JConcepts Punisher is a great looking body, but it really shouldn't exist (just like all the others in the "truggy" genre).
That's it for this week. Thanks for reading, and as always support your local hobby shops and tracks.
YOUR Cub Reporter