THE Cub Report Version 03.07.2010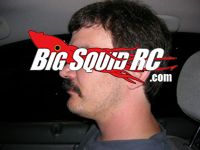 Hello BigSquid fans, and welcome to yet another edition of THE Cub Report. No, I can't believe they let me keep doing this either. 🙂
Really, it was a boring week in rc, so I won't be a bellicose fool again this week. But I do want to touch on a couple things real quickly (famous last words, LOL).
First off, the next BigSquid Li-po battery shootout is nearly here! We start our testing in about a week, and it's shaping up nicely. We will even have a $9 pack in the test! No, I'm not kidding, we've even got a 2S 5000 mah pack in the shootout that sells for $9. Just like last shootout, this one will be using nearly the exact same testing criteria, and be based on the premise of which pack will work in a Slash/SC10/Strike/Blitz the best.
Second thing I want to touch on is the death of a fellow rc racer last weekend, Leighton Dillard. I was at a race in Ohio this weekend when one of the locals received a call from a friend who was at an event in Georgia (the annual Psycho Nitro Blast) saying a racer had died on the drivers stand. I did not know Leighton, but from those that did, they had nothing but the very best things to say about him. So RIP Leighton Dillard, I can only be so lucky to pass while doing what I love. Our very deepest condolences go out to Leighton's family and friends.
After the news of a death at an rc race, myself and several friends got to talking about how our sport would be changed if the death would have been caused by being hit by an rc car while marshaling. Of course we were all just speculating, but we were all pretty sure the insurance companies and ambulance chasing lawyers would have a field day. Having grown up racing motocross, I've seen dozens of motocross tracks closed after being sued when a rider was hurt while racing. So now days to race moto, you sign your life away and pay much higher entry fees because of it. I think anyone that's seen 8th scale buggies or truggies race have seen someone either hurt by marshaling them, or damn close to receiving a severe injury. It's really just a matter of time till someone is seriously hurt, or perhaps even killed by being struck by one of these 12 lbs 35 mph missiles. Then it's only a matter of time before you are forced to pay much higher entries fees to cover big insurance fees, or you'll be racing without marshals completely, something that in my opinion we should have been doing for a long time now. I honestly feel that the first moron years ago that suggested that everyone stepping down from the stand needs to marshal the next race did this sport/hobby nothing but a huge injustice. Marshals only promote overdriving and hacking in my opinion, and I for one am in this hobby to be safe, not to have my head torn off by some F'n noob who can't stay out of the throttle on his 6S electric truggy.
That's it for this week, support your sport/hobby, hit your local hobby shops, tracks and bash spots!
Your Cub Reporter