THE Cub Report, Version 03.22.2010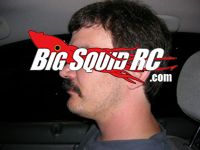 Yet another week in rc has gone by the wayside, so what were the scoops this week? Well, this was a trade show week, and most of the industry was sitting in sunny SoCal working the RCX show, yet still no "big" news emerged. The internet age has eliminated most of the "big" surprises from popping up at trade shows, and RCX was no different. A few new parts here and there, but nothing Earth shattering. I will say this about RCX, they definitely have the most 1:1 rides of any rc trade show, and Traxxas even had one of Jake Weimers Pro Circuit Kawa's on display.
Our deepest condolences go out to the family and friends of Jesse Masterpool. Jesse was a 14 year old motocross prodigy that succumbed to injuries he suffered at the Lake Whitney National about a week ago. Jesse was not only an incredible talent, but also a great kid, RIP.
The 2010 RC Pro Series Nitro Off Road series races have been posted. If you are looking for a few big races to hit this summer, these are the best events to support, as Carlton Eppes runs the best show in the rc biz.
Breaking Bad is the best show on television right now. If you missed the season three premier tonight, you really need to climb out from under that rock you are hiding under and take a look. This blatant plug really has nothing to do with rc, but the show is way super dope, and you gotta have something to watch while wrenching on your new Jammin SCRT.