THE Cub Report, Version 04.26.2010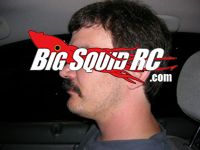 First off this week, huge congrats go out to Scotty Ernst for putting on one hell of a short course race at Trackside Hobbies in Wisconsin. Scotty is arguably one of the top race promoters in this hobby, and widely considered the best race announcer walking the planet. Scott's race drew around 250 (yes, two hundred and fifty!!) entries this weekend, with everyone from kids to the legendary Jared Tebo racing. I've always said you can judge the health of a track by how many kids they have racing, if that is truly the case Scott's track is doing Awesome! How many kids do you have racing at your local track????
So Jared Tebo pwned the field at the Trackside short course race. His Kyosho was totally dialed, and not even Associated's Scott Brown could stay on the same lap. Brown is no joke in short course as he won several classes at the short course nationals at RC Madness in Connecticut last summer, but Tebo was not to be denied this weekend.
Props should also be given out to all the companies that supported the Trackside short course event. Traxxas showed up in full force, as did Associated, RC Car magazine, Novak, and lots of other companies. Short course is good for the hobby, it was fantastic to see lots of factory and racer support at the Trackside event.
While the BigSquid crew was running around the short course race this weekend we congratulated HPI on winning two Basher Approved awards (one for the Blitz and one for the Savage XL). To win a Basher Approved plaque from BigSquid means the trucks were jumped off roofs, plowed into parked cars, and used for full speed demo derby and they thrived on the abuse. HPI makes some of the most durable cars and trucks on the market, if you hate breaking parts give'em a look.
On a completely different tangent, ever notice that rc racing has no off season? NASCAR has one, F1 has one, AMA motocross has one, why not rc racing? I know a whole lot of burnt out racers and industry types that could use a couple months off the road. Just say'n….
Are you in the Chi-town metro? Do you enjoy X-mods and Mini-Z's? Then you should really check out the Chicago Mini R/C Club. Show up with ten American dollars and they hook you up with a car to drive. If you break that car, they hand you another one! Check them out HERE!
Are you a hard core basher in the midwest? Well, here's a cool event to hit this weekend- Slot and Wing Hobby in Champaign Illinois is having a bash fest this Saturday. Events include mud drag racing, high jump, long jump, high speed run, drifting, and the ever popular DEMO Derby! Be there or be square, click HERE! for more info.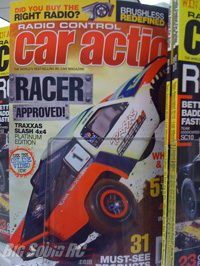 Did you know that Charles Colton coined the phrase "Imitation is the sincerest form of flattery"????
That's it for this week, as always support your local hobby shops, tracks and bash spots!
YOUR Cub Reporter