THE Cub Report Version 04.01.09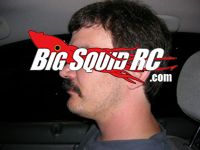 After weeks of total boredom within the industry, it was only a matter of time till things picked up.
Seems ROAR has made a couple giant strides in the right direction. Word out of the ROAR camp is that two major announcements are about to be made. The first being they are close to sealing a tv package with the autosports channel Speed for coverage of all of ROAR's 2009 nationals. The second of which is the nearing announcement of Monster Energy Drinks as title sponsor for their 2009 nationals. It has been said that most of the nationals will be aired with a one week delay, except for the 8th scale dirt nationals, which will feature next day coverage. The addition of Monster Energy as the title sponsor was part of what ROAR brought to the table at Speed, and seems they liked what they saw. Now, it'll be interesting to see if the cameramen at SpeedHD can keep up with how fast our cars can go.
In factory hot-shoe news, former Ann Arbor Michigan resident, and favorite rc racer of the public, Adam Drake is making a big change. After years upon years of being Losi's number one paid racer, seems Drake is moving out of the rc world permanantly. He's stepping into the big league as a partner to Scott Taylor on his Skyjacker team running the entire Lucas Oil Off Road Racing Series. Will Drake step right in and pwn the 1:1 full size racing world like he's dominated the rc crowd? That remains to be seen, but I'm betting that The Drake will have no problems running up front no matter what form of racing he might be involved in.
Another rc factory shoe is in the news this week as well, Taylor James. Nike is rumored to be announcing that KC's favorite rc native is the latest conquest of Nike 6.0. Taylor's model like looks, combined with his personable attitude in the pits, has landed him a big fat Nike 6.0 contract. He'll be joining fellow Nike 6.0 teammates like bmx'er Mike Spinner, surfer Casey Brown, snowboarder Broc Waring, and mx'ers Ryan Dungey and James "Bubba" Stewart. Taylor will be nothing but an asset to Nike's "alternative/extreme sports" division.
In corporate news, what's the best way of dispelling bankruptcy rumors? By expanding! Kyosho America has recently acquired another 30,000 square feet of space in southern California. This gives them much needed room for additional inventory, and room for yet another new tire company. Combine the added space, with several new key employee's, and you've got the makings of a company on the rise.
That's all for this week folks. Always remember to support your local hobby shops, your local tracks, and get those rc stickers on your 1:1 rides!
Your Cub Reporter