THE Cub Report, Version 06.27.2010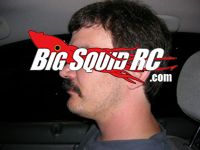 So I was at a local track this weekend trying to finish up the BigSquid test of the HPI Blitz ESE, and there were a number of other rc enthusiasts there. I approach them all and ask a simple question, "Who's gonna win the nats this weekend?". Simple enough question really, and if you are a core racer, or work for a race oriented company within the industry, you'd know immediately what "nats" I was talking about. Well, none of the guys I asked this question to were hard core racers, but they were deep enough into the hobby that they were actually at a track busting out laps. To boil their answers down, none of them knew what "nats" were ever going on over the weekend.
Now my sample size was quite low, and it might have been quite biased, but zero out of ten rc guys at my local track had any idea the ROAR Nitro off-road nats were going down over the weekend. So of course I had to probe further, and while all of them "cared" about who won the big rc races, none seemed to know just what the important races were now days. Additionally, when asked who their favorite drivers were, they only had two answers, Drake and Tebo, and they couldn't come up with any names besides those two. When questioned yet even further, the main reason why none of these guys tried to keep up with the current race scene was due to overload. When they log on to their favorite rc sites, or look in the mags, they see ad after ad, and pic after pic of "big winners/national champions", all of which are different people. When there are 30 national champions, it's hard to remember them all.
There are a lot of companies that spend a LOT of money to send guys racing with their rc products. Do they not see how watered down a "big" race win has become? Do they not see their precious marketing dollars going to waste? At the end of the day, if Team Joe Bobs best factory driver wins the biggest race in the world, but nobody realizes it, was it money well spent? Of course not…..
Congrats need to go out to Jared Tebo and Kyosho for sweeping the 2010 ROAR nitro off-road nats this year, winning both buggy and truggy classes. Sweeping those classes against the incredible competition at that event, is a monumentally difficult thing to do. But guess what? A couple dozen other national champions have already been crowned this year, and there are plenty more national championships left. Jared could easily win another half dozen before the year is over. Does that really make any sense? Can't we just make ONE really important national championship, instead of having 30 that the masses can't or won't follow??????
That's it for this week, as always, support your local hobby shops, tracks, and bash spots!
YOUR Cub Reporter