THE Cub Report, Version 07.26.2010- Sucks Massa Pulled Over Edition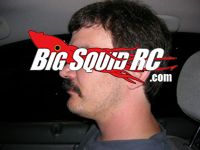 Have I mentioned how much I love Formula 1 racing? Have you heard every race is a giant soap opera? Well today at Hockenheim my favorite F1 team, Ferrari, had a one/two finish all locked up. Massa got a great start off the grid then pulled away with the lead. Later in the race his Ferrari teammate Alonzo started making up time and the Ferrai team essentially asked Massa to let him by. Being the "team" player Massa is, he pulled over and did just that. Team orders suck, even teammates should have to legitimately pass each other. Oh the drama of Formula 1, I guess that's what keeps me watching. This weeks grand prix- Budapest! Can't wait.
Have you noticed entry fees for the electric ROAR nats at Leisure Hours is $85 per class? Wow. Let's say they pull 200 entries, that's a total of $17,000. It's cool the venue will make some dough on the race (although it sounded like Leisure Hours didn't make much last year after their ROAR gas nats event), as tracks have a hard enough time keeping their doors open, but high entry fees are part of the problem. $85 for a single class entry is simply insane.
I got in some wheel time with the new Duratrax Evader DT this week. I'm a racer guy, so that truck really isn't down my alley, but it's actually pretty fun to bash around with, and it's a tank. I also just dig the way it looks running around the yard. One of the best parts of working for BigSquidRC is driving test vehicles like you stole them, and that thing just would not break, a far cry from what us hobbyists normally put up with. Remember having to bring several extras sets of front a-arms to the track if you raced an Associated T4? Or extra front towers (and a lot of other parts! LOL) if you raced a Losi XXX-4? The more rugged the trucks, the easier it is to keep people in our hobby.
You hate mongers are slack'n out there, I haven't received one hate mail in over a week. Geez, get on it you guys, start mashing your keyboards.
Brian has done an extensive booth babe search for the fall iHobby expo and I think he's hit the jackpot. Maybe we'll get lucky and Brian will post a few pics of the eye candy that will be rock'n our booth this year. If not, you'll have to drop by the booth to take a look and get a few pics shot with her. iHobby is good times, so mark your calenders for late October. Btw, entry fee is only like $8? 🙂
BigSquidRC helped Craig "Ramp Builder Guy" Nelson with an rc jump contest in Champaign Illinois over the weekend. Dubbed the "Hypergiant Huckfest", I wasn't able to attend due to busting out some laps with my Corvette at an SCCA event (no, I didn't do well, but the car came home in one piece), but I heard it went smoothly, the ramp was spot-on, cars were destroyed and records were set. Maybe Brian will pry himself away from the naked WOW tournament he's playing in and post some news about it. 🙂 Anyways, way-super-dope to hear another basher type event was put on, the more the better. Oh and lastly, I'm quite certain the entry fee was well under $85. 🙂
That's it for this week, as always, support your local hobby shops (they miss you!), your local tracks (they miss you too!) and your local bash spots (can never see you enough!).
YOUR Cub Reporter