THE Cub Report, Version 08.02.2010, Vettel Is Great At Blowing Easy Wins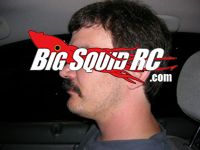 Another week, another drama in my beloved Formula 1 racing. Red Bull driver Sebastian Vettel easily grabbed another pole position last weekend at the Hungarian Grand Prix, showing he and his Red Bull car are the fastest thing on the circuit. But once again, having the fastest car did not net young Vettel a win, as Sebastian was issued a drive through penalty, and ended up finishing third. Instead, his much older Red Bull teammate Mark Webber (Vettel is 23, Webber is 33) got out front and won running away in style. Webber's win vaulted him to the front of the points chase, and perhaps more impressively, showed that being smart (and lucky!) is often times better than just being fast.
In case you didn't know (and admit it, you didn't), yet another IFMAR World Championship was held last week, this time for nitro touring cars. The event was held down in Texas, and even an American won! Us Yanks haven't been doing so well against international competition lately, so it was cool to have an American at the top of the box. And it wasn't just some American, it was X-Rays Ralph Burch. I've known Ralph for years, he's core for sure, and one of worlds best TC racers. Ralph isn't exactly a spring chicken (nor am I), making his win even more impressive. If you are an older guy (30+) then you know exactly how much better your reflexes were in your 20's, and how much more energy and drive you had to succeed when younger. So a huge congrats to World Champ Ralph Burch, all your hard work has paid off, and congrats to X-Ray, makers of the most esoteric touring cars on the market.
More huge props go out to Byron Fuels. The good peeps at Byrons supplied all the fuel for the IFMAR Touring Car Worlds. It's obvious they support the hobby, please try to support them back.
The official BigSquidRC test of the HPI Mini-Trophy Truck should be getting posted in the next couple days, but till then, I want to say I really like the truck. I love the scale looks, like how it drives, and really enjoy how tough the truck is. The staff here at BSRC has put it through all our normal insane abuse and it still hasn't broken a part. Stay tuned for Brian's full review.
That's it for this week, as always support your local hobby shops, tracks and bash spots!
YOUR Cub Reporter