THE Cub Report, Version 08.15.2010- What Have You Done For Me Lately?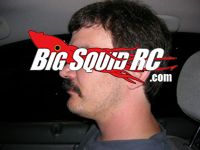 Hope you all had a great weekend and thanks for tuning in yet again to the our hobbies most read editoral (sarcastic) column, THE Cub Report.
There was an uber huge rc drag event held right here in Chicago over the weekend, the IMDRA Midwest Nationals. Now, if you are an average rc'er, you could really give a crap less, but those drag guys are doing lots of homework for the hobby. By that I mean the nature of their racing is at the very extreme, and what they learn in their 132 feet is pure gold for the r & d departments of your favorite brushless and nitro engine manufactures. Btw, lots of records were crushed over the weekend, with the electrics busting out 132 feet (the scale quarter mile) in the 1.2 second range, with the nitros down in the 1.4's. Top speed of the weekend was over 109 mph, those guys were not f—ing around, that's burly fast. The faster those drag guys go, the more they learn on what power combos truly work, info that trickles down quite nicely to average consumer gear intended for blasting up and down the subdivision. Furthermore, I have raced rc drag cars a few times, while a bit boring to me (no jumps, no turns) I always had a really fun time. At an rc drag event you aren't on the track much, so you've got lots of time to wrench, talk smack, and place real-cash-money bets on whomever is on track. RC drag events can be uber like the one in Chicago over the weekend, or they can be extremely laid back, something that any group of friends with any type of cars can put on. So if you've ever felt the urge to rc drag, grab a few friends and 200 foot of pavement and go have some fun. Seriously, give it a try, you might dig it.
I got in a long convo over the weekend on what the last "new" platform that Associated put out was. Amazingly, I couldn't quickly come up with the answer. Well, lets start with the AE B44, it's been out for several years now. The B4/T4 (and SC10 for that matter) is about a decade old (ya, I know the point 1 stuff is out, but it's still considered the old platform). The RC8/T/SC/E is a several year old platform. Their touring car, the latest being the TC5, well it's been out for quite some time. The oval/pan cars, I have no idea, nor do I think many people even care. The AE monster trucks, the MGT series, is several years old. That leaves us with their second series of RC18, their newer two belt platform, which have been out for less than a year (but nobody has bought or seemingly cares about). So I guess the answer is the their newest platform is the RC18 series 2 stuff. Associated was the leader in our hobby for so long, but their stranglehold on the top was lost years ago. Of course they are still respected in the racing world, but it's still slowly sinking in to me that they aren't THE top dog anymore.
AE marketing used to be the best (hands down), now when you walk into our hobbies biggest trade show, iHobby Expo, the first things you see are Hobbico, Horizon and Traxxas, the big 3 of our industry. Then you walk around and find out Associated didn't even show up. To us in the industry, seeing them missing tells us Associated decided to save a few bucks and stay home, to the 20 thousand consumers that paid cash to get into the hobby expo, they see Associated missing and think they didn't give a sh*t enough to show up. Associated could be back on top some day, but it's not going to happen when they flip big middle fingers to paying consumers. And it's certainly not going to happen shoving out rehashes of old products. AE product is still good (just aging), but with all the talent they still have working there, they could really put out mind blowing stuff. New platforms are NOT cheap of course, but if you are looking to win the war of moving units, they are a necessity.
That's it for this week, as always support your local hobby shops, tracks and bash spots!
YOUR Cub Reporter