THE Cub Report, Version 09.22.09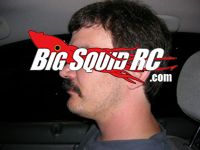 Geezus have things been boring in the industry. Come on you guys, get to making some news out there or I'm really going to have start making things up! LOL
It's about that time, the time of the year in the temperate climates to make the switch from racing nitro 8th scale off road to running indoors on carpet. The main difference this year? Less touring cars, and more Trans-Am spec cars hitting the tracks on the Paragon soaked tracks of the north. Touring car is a somewhat "scale" appearing class, but the TA's are more so, and because they are a "spec" type class, are far less expensive to compete with. Death of the touring car class? I highly doubt that, but a nice change more towards the real world.
I've heard some hate from the bashing crowd out there. Seems "some" bashers think I only race. I bash and race, but I write more about the racing side because what exactly is it I'm supposed to write about on bashing? Does anyone give a crap I tagged a curb at 40 mph with my Savage? I think not. Do people want to read about how trick the new Traxxas crawler is going to be? I think so. Not that I'm saying they have a crawler coming, it's just a dream I had after taking way too many Yohimbe tablets.
I dig the crew at AKA tires. I do not dig their new short course rims for use with 8th scale tires. Short course racing's popularity has a lot to do with scale appearance. So if you are one of those d$#chebags running 8th scale tires on your Slash, or if you are a manufacture encouraging the use of "non-scale" looking equipment, just quit it. It's a step backwards, not forward.
The Kyosho DBX VE. I mentioned this buggy briefly last week, and "official" pics were released this week. Others in the industry think it's an interesting platform- a stab at bringing more durability, drive-ability and lower cost to the 10th scale 4wd market. Because of it's size, 2S lithium batteries can be used, saving big bucks compared to the 4S packs needed for 8th scale electric use. It's a 4wd, making it easier to get around an off road track than a 2wd, and it looks to be a scaled down 8th scale to help increase durability. What do I think? All I can say is "WTF", and "those are the ugliest rims I've ever seen". But just the fact that it's different and getting some buzz means it might have a shot at moving some units. Too bad Kyosho is distributed only from Kyosho (ok, and a bit by HRP) and most hobby shops will never order the buggy in, nor stock parts for them.
In general, buyers are looking for three things right now.
1. Low price- which doesn't bode real well for high end luxury touring cars or esoteric works 8th scales.
2. Availability- being able to find a kit or part on-line doesn't quite cut it when you break an A-arm early on a Saturday morning and are looking to drive your truck all day. Traxxas really is the only company universally stocked by nearly every hobby shop in the country. Every other company seems to be focusing on their on-line sales, which is fine, but far from optimum. Few consumers want to buy a brand "XYZ" truck if their LHS does not stock any "XYZ" parts. Some consumers are willing to wait 3 days for their parts, most aren't.
3. Ease Of Use- Does it take a long time to break in the engine? Do you have to assemble a kit? Is it time consuming to get the trims set right? Do you have to blow 30 minutes reading a manual before you know how to start the car? Is it easy to program the speed controller? Consumers want/demand easy to use products. The longer and harder it is get make a new rc truck hit the track, the worse it's going to sell. This isn't twenty years ago when the majority of consumers enjoyed spending a week assembling a new kit. Consumers now days want to hit the track within an hour of buying the truck, and have it work/drive decently with nearly no set-up time. They are willing to give up cutting edge performance for slightly lower performance and more ease of use.
Last years iHobby Expo show was perhaps the largest ever, both on the industry and consumer sides. This year looks to be a different story. Recession is still heavy on everyone's mind, and it's easy to see on the floor map of the iHobby show. Many manufactures are electing not to get a booth this year, and many more have downsized considerably. It's roughly a month till the doors open at the show, and while I have no idea if they are cutting some incredible deals on booths or not, I have the feeling if you are a manufacture and contact them about getting a booth that they'll do their best to get ya in the show for a good price. So call them and buy some booth space! BigSquidRC has increased booth size this year, is the track sponsor for the second year in a row, and will also be increasing the number of hot booth babes. At least somebody is growing in this hobby. 🙂 If you are a consumer, feel free to drop by the BigSquidRC booth and grab a bunch of stickers, say hey to the entire BSRC crew, and I'll be autographing ladies cleavage, and mens foreheads all day on Sunday. If you are a manufacture, drop by the booth, give me the evil eye, then grab Brian by the arm to have him show you the insane traffic BigSquidRC is pulling now days.
That's it for this weeks edition. It'll do you some good to get out, hit your local track or bash spot, and stop in and say "hello" to that goofy crew working at your LHS.
Your Cub Reporter