THE Cub Report, Version 10.28.09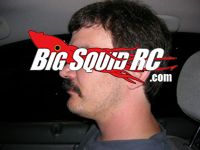 Another iHobby Expo has come and gone, and I was lucky enough to attend one industry day, and one consumer day. So here's the scoop from the show.
The biggest news? Ever heard of Zippy packs? Maybe you have, maybe you haven't, but to boil it down for those that have not, Zippy/HobbyCity battery packs might very well mark a big change in the way the rc biz operates here in the states. With Zippy/HobbyCity packs, you order a ridiculously cheap battery on-line, send your money overseas, and get your pack in the mail a couple weeks later. Essentially, you shoot your American money straight to Asia, then skip all the steps in the "traditional" American distribution chain. A normal rc product sold in America goes from the manufacture to Hobbico and/or Horizon distribution centers, then to your local hobby shop (LHS) to finally be sold to the end consumer. When the uber cheap Zippy packs first started appearing, most people in the industry, as well as consumers, thought they had to be far too cheap to be of any quality. Consumers also worried about sending their money directly overseas, and about customer support issues should they have a problem with the product. So far, those problems have not been too much of an issue, so now when you hit any track in the country, you can't help but see an increasing number of people using these batteries. So how does this relate to iHobby? Well, those direct sellers from overseas have been doing quite well in battery market, and from looking at some of the vendors/manufactures at iHobby, it's quite obvious they aren't going to stop just there. They are looking to take over chassis, chargers, tires, transmitters/receivers, pretty much every other sector in the hobby. In years past, there might not have been any exhibitors from overseas looking to sell directly to American end consumers, but this year, not only were there more overseas exhibitors than ever before, but nearly all of them are looking to sell directly to end consumers, bypassing Hobbico, Horizon, and your LHS.
I talked to several exhibitors (and a LOT of consumers) that were none too happy that Associated decided not to attend iHobby. They weren't the only "heavy hitter" not in attendance. No X-Ray, no Ofna, no Kyosho, no HPI, no Trinity, I could go on and on here. Are trade shows a dying breed? Perhaps, but while the show enjoyed near record attendance by consumers paying hard earned cash to get into the show, it suffered from lack of interest by the manufactures. At the end of every Cub Report, I always say "support your sport"- the consumers more than held up to their end of the deal at iHobby, but the manufactures did NOT. If you are a manufacture that did not attend, get off your as$es and show consumers you give a sh&t by at least showing up next year.
On a lighter note, as I mentioned above, consumer attendance was at record levels this year, which was Awesome! This was due to several factors including lots of advertising by the iHobby staff, poor weather, and generally increased interest among consumers. The show as a whole was perhaps one of the best ever, and could definitely be considered a success. The BigSquidRC booth doubled in size this year, and once again was graced by hot booth babes. The BigSquid demonstration team played to record crowds on the demo track, and I even heard that one of their guys got their buggy stuck in the rafters of the convention center after going big during one of their shows. Buzz around the BigSquid booth was incredible, it seems BigSquid has made the transition from "who the F are they" to "BigSquid is what's hot right now". Congrats to Brian and his entire crew for finally getting some respect within the industry.
That's it for this week. Thanks for reading, and support your sport, no matter who you are.
Your Cub Reporter