The Cub Report, Version 12.07.08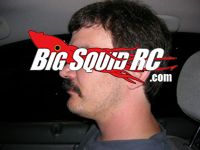 Most American's don't follow Formula One racing, but, some huge news happened there this week. Honda, one of the more economically "healthy" of auto manufactures, abruptly pulled the plug on their F1 team. The news came completely out of the blue, with absolutely no warning, leaving the F1 world in utter shock. F1 is the most elite and prestigious form of racing in the world, and therefore, the most expensive. Honda will stand to save nearly half a billion dollars a year by eliminating their F1 team.
So what's this have to do with rc (don't I ask that question every week.. LOL)?
Because- do not be surprised to see similar happenings in our sport. For instance, at a typical large magazine covered race, the factory teams bust open the coffers to get all their big shoe factory drivers there. Some larger teams may pay up to a half dozen drivers to be there sporting their equipment, plus a team manager, and a support person or two. In these harder economic times you may very well see these numbers shrink, see the factories only support the very largest of events (instead of every Joe Blow trophy race that pops up), or even worse, drop their entire racing programs all together. It's easy for a big team to wrap up 5 digits into attending just one race. Big-wigs at the factories used to see these expenditures as fantastic advertising, but as bills get harder to pay, they are going to see these events as more of a liability.
On the track owner side of this, nearly every track hits up manufactures for "door prizes" when they hold their biggest race of the year. Usually, the manufactures aren't shy in shipping out plenty of cool swag. But once again, you'll start seeing the swag piles shrink, or just go away entirely.
Lastly on this subject, if you are a privateer racer, "partial" sponsorship rides used to be a dime a dozen to acquire. If you were racing, even with average results, chances were good you could line up some form of partial support. More than one manufacture has told me they used to approve every sponsorship application they received, just to get more of their product into racers hands at a grass roots level. Look for these partials to dry up, or be much more restricted to proven, consistent winners.
On to product news for the week……..
If you are a fan of crawling, you've had an awesome week! Horizon finally let the cat out of the bag on their much anticipated Losi 10th scale crawler. Dubbed simply the "1/10 Comp Crawler", it highlights way-super-dope worm gears and front/rear digs right out of the box. It looks trick, and looks ready to pwn some comp's.
Now, the other big crawler (literally) made public this week, is certainly big, but comes with some baggage. Integy is a name that has gotten itself a bad rep the last few years. Many of their uber looking hop-ups just didn't fit right, or at all. Add to that some of the worst customer service policies in the industry, and you end up with a name that few consumers are willing to trust right now. Any which way, Integy released info on their big iRock super scale crawler last week. It looks trick, it looks durable, it looks like it could climb anything sort of a 3 foot vertical wall. Like most Integy products, it comes with a very affordable price tag- $299 to be precise. Will it be a step in the right direction for them, or yet another step backwards? Let's hope it's a huge leap forward.
Everybody knows I love to hate on AE. But deep inside, I'm more of a lover, so I'll show'em nothing but love this week. AE just announced one of their first GWP's- buy a uber new RC8FT, get a free set of way-super-dope big bore shocks. Props to AE for this sweet deal.
AE also introduced new spur gears for the B4/T4 series electrics. Are their stock spurs junk? Absolutely not, they work fine. But with every wanna-be-Kinwald stock class racer using a ultra low ROAR certified brushless motor, an Associated buggy/truck just could not be geared high enough to keep up. So AE is releasing 72 and 75 tooth spurs for the B4/T4. They are also releasing a conversion kit so you can bolt up these small spurs on your Losi. Only problem I see? They still aren't small enough! No way I'm getting the temp of my ROAR certified brushless motor anywhere near the core temp of the sun with these. Let's see some 60's!
Have you seen the video of HPI's new monster killing Savage Flux HP? It's not for the weak of trigger finger. It looks like one of the fasted monster trucks I've ever seen. In fact, damn near obscene. It obviously uses a re-stickered Castle Monster V3 speedo, a huge motor, and looks to simply adore 6S lithium use (abuse?). I hope BigSquidRC is getting one soon for a full test. Brian, don't forget to call me when it arrives, as I HAVE to pull trigger on this beast. Btw, street price looks to be around $650'ish. Not bad for a gnarly brushless MT.
To wrap up this weeks Cub Report, I just want to give everyone a little reminder that next Saturday at 10 pm CST we'll be announcing/posting the winners (and losers, Yea!) of the 2008 Cub Awards. So, all entries must be sitting in Brian's email box No Later than Midnight on Friday December 12th. There are several tight races going on right now, so get your vote in and be counted!
That's it for this week, thanks for reading, check the front page of BigSquidRC every day (Brian is doing epic work with loads of updates), and be sure to support your LHS and local tracks!
Your Cub Reporter